Why This Chef Course is going to get you over your frustrations with your health & your diet to loving healthy food creation & feeling well every day...
Join Me on 26-30 July In Bali And...
In just one week you will gain the confidence and creativity to master all types of plant based recipes, have ace knife & kitchen equipment skills, and have holistic health knowledge

You will begin to embody how magical it feels like to be high vibe in body and mind during the week as you will be eating 100% raw vegan foods

You'll leave brimming with ideas and confidence on what you can do and where to go with your newfound skill sets

Understand how food is medicine and is the key to being empowered about your health
Who Is This Chef Course For?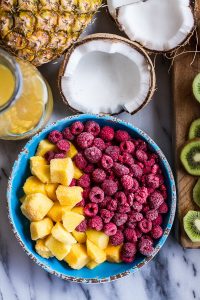 •  You are ready to learn tools & techniques to allow you to take control of YOUR health using foods as medicine
• You want to go to work and have the best day 'EVER' everyday
• You want to feel empowered in the kitchen! Friends want to come to dinner & your kids love your healthy meals
• You want to know and experience techniques on how to detox and heal the body
• You are ready to make this a lifestyle and need to get hubby on board stat!
• You're ready to start your own business, run retreats or workshops, start a food line, open a cafe or offer catering
• You're ready to bring sexy back. Not just in the kitchen but in all areas of your life!
• You love an Early Bird Deal, they are on now for this Course.*
*Early Bird Deal on until 31 March 2022.
How Is This Chef Course Going To Rock Your World? You Will Learn...
All about raw, food groups and its principles

How to temper raw chocolate

How to create your own recipes

Detox - using foods, supplements, what to expect when on a detox


Eating for health – acid / alkaline, phytonutrients, good fats, high vibrational foods, intermittent fasting

How to use spices, low GI sweeteners, superfoods and other speciality foods

Equipment, your knife and how to use with confidence

Flavour Balancing

Learn all the secret techniques & tips raw food chefs use with unusual nutritionally dense, gluten free, dairy free & refined sugar free ingredients

Food Handling and Storage

How to create delicious soups, snacks, breakfasts, lunches, dinners, desserts every time

Learn the forgotten traditional art of fermented foods and their benefits

How to present and run a Workshop & get started in business

Graduation Certificate
Just some of what you'll experience on our delicious week together: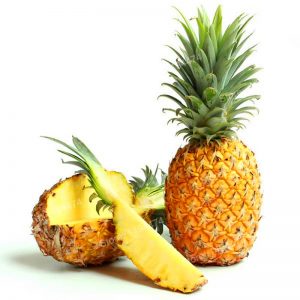 What is Chef Course All About?
This is a week of full immersion of the wonder of plant based foods, learning, sharing, seeing, tasting, discovering, creating, eating in beautiful Bali!

My intention is for you to reveal the joy, creativity & nourishment you have for yourself and others, using food as your soul's expression

You will experience shifts physically, mentally, spiritually as you create & consume beautiful raw food dishes every day, created by you and the group

No experience necessary to start this course with us, just a passion for health & yummy food required!

Gain the confidence and knowledge needed with this course to master your plant based eating lifestyle or start your own business, become an educator, open a cafe, develop your own food line, or offer existing clients a healing modality to round out your already holistic offerings

This is a fun filled educational week where you get to hang with your tribe, share knowledge, experiences, Bali magic and most of all, make delicious, healing FOOD!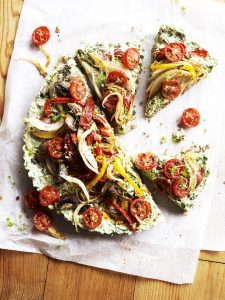 Some logistics…
The course is held at a custom built culinary school – Alchemy Academy, in Ubud, Bali, with Amanda Brocket and her fabulous Raw Food Kitchen Team
The numbers are strictly capped to keep it intimate so you receive lots of extra knowledge & attention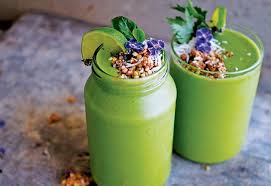 Everyday is hands on delicious practical with 1-2 hours of holistic health & technique theory included
Course start at 9am and finishes at 6pm most days with our last day finishing at approximately 2pm after graduation
Accommodation is not included in the price but we can assist you in finding accommodation near the Academy to suit any budget. Simply email me here to enquire
Enjoy swimming in the permaculture pool during breaks!
All recipes and content will be provided in a beautiful folder for you to take home with you
All meals between 9am – 5pm are included
Yoga, meditation, cacao ceremony & some beautiful Bali excursions & experiences are included in this week!
PLUS...Included in your delicious week is:
Yoga & Meditation Class

Cacao Ceremony

Ubud Markets Tour

The Raw Food Kitchen Apron yours to keep

Tjampuhan Ridge Walking Tour

Access to a private Facebook Group Page for ongoing support
About Alchemy Academy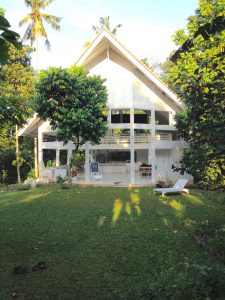 Alchemy Academy is a custom built culinary space for plant based workshops & courses, in Ubud, Bali, and is just 5 minutes from Penestanan, the healing hub of Ubud, where many holistic treatments are available.
Taxi bikes and drivers are easy to come by and cost approximately $5-$10 for a trip to Ubud Centre, approximately 10-15 minutes from Alchemy Academy.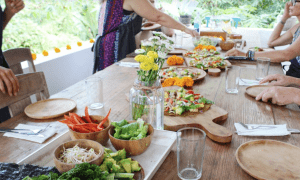 The convenience of the location combines with the therapeutic benefits of the indoor outdoor space, natural surrounds including break out spaces, a lush fruit and vegetable garden, and an amazing permaculture pool for swimming in, make Alchemy Academy the perfect setting for focused learning on Chef Course.
About Amanda, your facilitator & teacher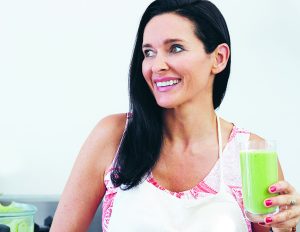 About Amanda:
Amanda shares the power of healing and transforming the body, mind and soul, through plant based eating by teaching and inspiring others to reconnect to and love their bodies, learn what it means to feel truly nourished, gain more energy and vitality and change the way we think about the word "diet".
Amanda is a qualified Raw Food Teacher, Chef, Coach and published author.
Amanda has a strong interest in helping others learn the secrets & tips to preparing and creating plant based dishes so a mainly plant based lifestyle is not only sustainable but fun and enjoyable.
Amanda also has a strong interest in detox having dedicated the last 8 years of her life to detoxing, healing and upgrading the body, through various healing modalities that include detox strategies, body work and energetic healing.
Her personal journey has given her a deep understanding of what's required to heal the body naturally for optimal well being.
Amanda loves hosting events, chef courses, workshops and retreats in Sydney and Bali, as well as offering guided online programs to help people along their wellness journey.
Amanda has been leading chef courses & healing retreats for the last 8 years and is passionate about helping others transform their health, upskill their knowledge in the kitchen and more through the power of plant based eating.
Website: therawfoodkitchen.com
Instagram: instagram.com/therawfoodkitchen
Facebook: facebook.com/therawfoodkitchen
YouTube: youtube.com/TheRawFoodKitchen