Try My Delicious Cooked Vegan Cleanse if you want:
Optimal weight instead of weight gain during the cooler months
Cleaner eating habits but you're not quite ready for raw vegan foods just yet
Your energy & clarity back
A cleanse with hearty, healthy, delicious cooked vegan meals
Discover how easy it is to eat vegan with this cleanse
A community of support to do a cleanse with!
Get The Cooked Vegan Cleanse And You Receive...
Delicious daily cooked vegan (with a raw fusion twist) plant based recipes

A done for you meal plan, shopping list PLUS bonus recipes!

Bonus Videos From Me
& access to my Facebook Cleanse Community

A Getting Started Guide on how to do the Cleanse
All the Recipes are Dairy, Gluten and
Refined Sugar Free, yet Easy and Delicious!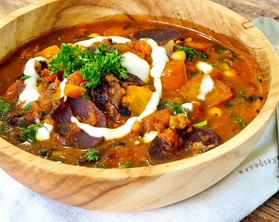 I've put together some seriously delicious cooked vegan recipes for you in the meal plan.
Why?
I want you to enjoy making and eating the food so much it's a no brainer to continue
I want you to feel satisfied and nourished with cooked foods while cleansing
I want you to have a tip top immune system as much as possible during the cooler months and beyond
Change can be challenging, so I've kept everything simple and no fuss!
I want you to feel excited and inspired to try vegan foods
I want you to love feeling energized and revitalized with the recipes
7 days of cleansing this way in the cooler months or any time of the year is SOOOO achievable!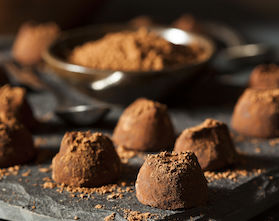 Anything else you should know?
Yes!
No super fancy equipment needed
No need to spend thousands on new pantry staples
I include nature's superfoods in some way in every dish to help protect you from those nasty flu bugs
I give you tips along the way on how to make prep easy
Serving sizes are a generous "serves 2" so you have enough to take delicious leftovers to work or have the next day
BONUS – Recipes booklet, and bonus videos included in my 7 Day Cooked Vegan Cleanse!
This cleanse will help set you up for easy, longer lasting healthy lifestyle changes
Success Stories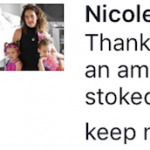 "Thank you Amanda, amazing food by an amazing mentor! Has been a great week, so stoked to have leftovers in my freezer for a few extra meals."
Nicole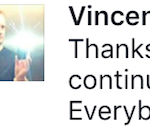 "Thanks Amanda. Love the recipes and this whole week has been so inspiring. Excited to continue my journey."
Vincent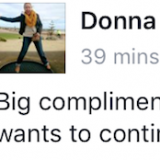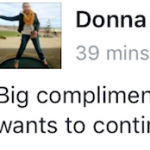 "Big compliment Amanda, hubby has just announced he wants to continue the Cleanse into next week!"
Donna
Are You Ready?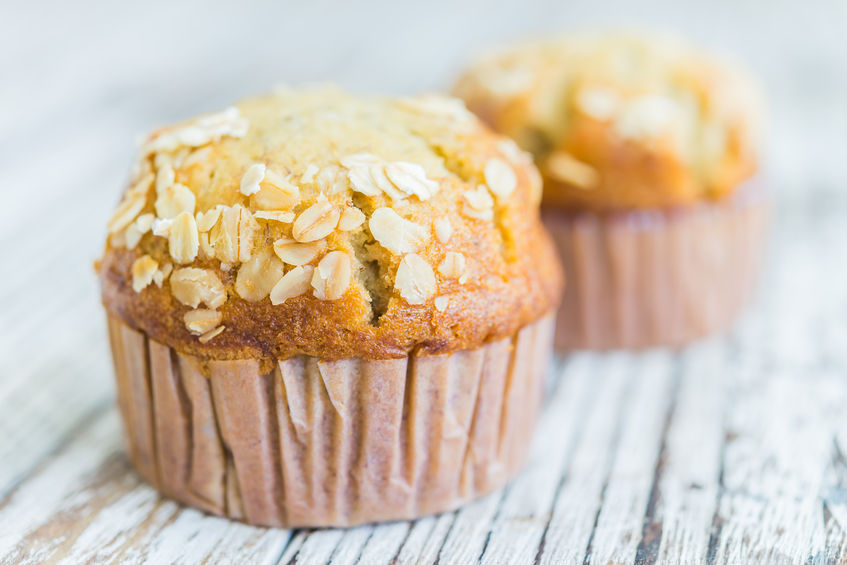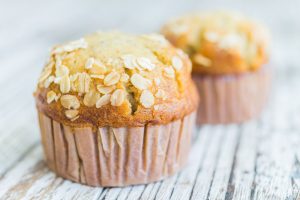 To get back healthy eating habits
To do a cleanse with foods that are healing and hearty
To be supported by myself and my cleanse community
To have the strongest immune system during cold and flu season
To sail through winter and beyond feeling good in body and mind ready to rock every month of the year
FAQs
I've incorporated some raw into the cooked recipes so you still reap the benefits of having some raw foods each day. This is super important as raw foods help with giving your body a break from always digesting, as raw foods contain precious enzymes, vitamins and minerals at their optimum to help support your body. For example this could be as simple as some baby spinach stirred through soup just before serving.
Yes, more than likely. As your body starts to eliminate toxins your body will utilise this food, free from inflammation triggers, much more easily for fuel and metabolism. If you are already slim you may experience some weight loss in the beginning but most people find that after a period of time their body finds its optimal weight range.
No. Although I do advise eating organic where possible, you can still purchase your fruits and vegetables to suit your budget! Buying conventional produce is a step up from buying junk or processed foods.
No. I recommend avoiding meat during your 7 Days with me. Some people find that after the Plan they would like to add some meat back into their diet, if you choose to do this I advise sourcing organic, grass fed if possible.
I've eliminated dairy, wheat and refined sugar in the winter cleanse as these foods are all inflammatory and contribute to weight gain, bloating and illness. I have replaced these inflammatory foods with plant based alternatives that you will love!
Absolutely! This Plan is perfect for anyone with gluten, wheat, or dairy allergies as I do not use any of these ingredients. I also don't use refined sugar in anyway and aim for Low GI foods as much as possible.
You will need a good sharp chef's knife, cooking pans and tray, chopping board, peeler, measuring cups and spoons, a good blender, food processor, and preferably a nut milk bag, mandoline and vege spiraliser. And of course an oven, cook top, fridge / freezer.
You can avoid detox reactions by cutting down or out a week before you do the Plan foods such as meat, dairy, sugar, wheat, processed foods, alcohol, coffee, chocolate, canned foods and packaged foods and making sure you drink lots of extra good quality filtered water during the week. I also give you detox tips on the Plan.
You may experience additional hunger to begin with as your body adapts to a new diet. If you get hungry, thats ok, choose to snack on high water content vegetables or have an extra serving of your meal. Remember you can eat as much as you like of high water content fruits and vegetables. You may also want to add in some good fats and protein from nuts to keep you fuller for longer.
Not at all. This is one of the reasons why I love cleansing this way so much! You still get to eat yummy delights like chocolate, and lasagne on this Plan! I just give you much healthier kick arse versions of the original artery clogging recipes.
Some people may choose to seek additional digestive support during transition to cooked vegan although this is not common. I recommend choosing to add digestive enzymes, betaine hydrochloric acid tablets and a good pro-biotic capsule to each meal if you experience any digestive discomfort.
The good news? The more you start to choose whole foods, plant based foods, and choose to eat more of the raw version of these foods, the stronger your digestion will become and you can do away with the supplements.
Thats ok, forgive yourself, love yourself and be ok with it. As long as you have the mindset you are getting back on the wagon tomorrow with your end goal in mind you will be fine. And have a big green juice or vegan soup to help get you back on track, knowing you will get there.
No. None of the recipes on the Plan require a dehydrator.
Yes! With this Plan you get to choose your start date, unless we are doing a group guided cleanse, in which case the date will be advertised on this page. I recommend maximum 2-4 days out from purchase as this gives you time to read the material and get shopping for your first week of raw some!
After you click on any of the buttons on this page to purchase you will be asked to enter your credit card details, once you have done that and clicked to purchase, you will receive a welcome email from me (check your spam and other folders) that has the link to access all the material to download as well as a link to access the Facebook Page.
We recommend you download all the files to your computer for safe keeping. You will also - after purchase - be re-directed to a thank you page on the website where you can also download all the material and watch the videos.
If you are joining a Group Guided Cleanse get familiar with the material and prepare your self for kick off on the set date!