Try My Plan if You Want...
Increased energy levels
A detoxed body and mind
Natural weight loss
Less bloat
Clearer skin
Sparkly eyes
Get The 7 Day Plan And You Receive...
Delicious Daily Raw Food Recipes & Shopping List. PLUS bonus recipes!

A Done For You Meal Plan
& Bonus Reading Material

Bonus Videos
From Me

A Getting Started Guide with Key Information
All The Recipes Are Easy And Delicious
I've worked hard to put together some really delicious raw food meals in the meal plan for you.
Why?
I want you to enjoy making the food
Change can be challenging, so I've kept it simple and no fuss
I want you to feel excited and inspired to try raw foods
I want you to love feeling energized and revitalized after 7 days of delicious raw food on my plan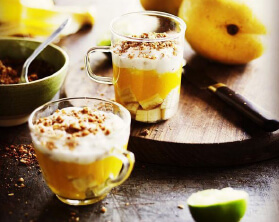 Anything else I should know?
Yes!
No super fancy equipment needed
No need to spend thousands on new pantry staples
I give you tips along the way on how to make prep easy
The serving sizes are a generous "serves 2" so you have enough to take delicious leftovers to work or have the next day
BONUS – Smoothies, snacks and desserts booklet included in the 7 Day Raw Food Plan, plus videos!
Success Stories

"On my 2nd day of the plan and loving it!! Recipes are yummmm!!!!"
Liz

"Me and my husband are on day 2. We are loving our meals and love experimenting with raw. Tonight we made the dessert. It was delicious!"
Paula

"I am on day 5 and loving how I am feeling! Heaps more energy and no more bloat either!"
Gemma
Celebrities Who Embrace Raw Food

Gwyneth Paltrow

Demi Moore

Woody Harrelson
Why Do This Plan?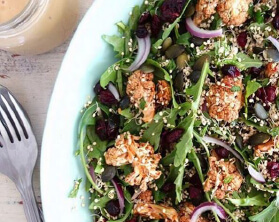 Why I Put this Plan Together for You:
I want to give you a little taste of what life can be like on a raw food diet
I want you to experience how amazing you can feel physically, mentally and spiritually simply by upgrading your diet to include more live foods
7 days is very achievable
I have kept the recipes nice and easy
You can get started with just basic kitchen equipment.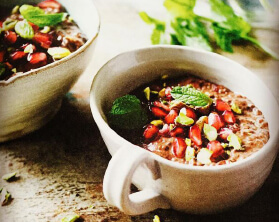 My Intention For You:
Take on the challenge of doing 7 days of raw
Fall in love with the food and the way you feel simply by following my 7 Day Raw Food Plan
Feel detoxed, healthier, and shine a little brighter
At the end of the 7 days love the way it makes you feel so much you are inspired to continue to upgrade your health and wellbeing
FAQs
Not at all. You can incorporate some cooked food for part of the week if you feel that is easier for you. Just make sure you have some raw food on the plate and choose vegan cooked food free from wheat, dairy or meat.
Yes, more than likely. As your body starts to eliminate toxins and by consuming raw your body will utilise this food much more easily for fuel and metabolism. If you are already slim you may experience some weight loss in the beginning but most people find that after a period of time their body finds its optimal weight range.
No. Although we do advise eating organic, you can still eat raw to suit your budget! Buying conventional produce is a step up from buying junk or processed foods.
We recommend avoiding meat during your 7 days. Some people find that after the Plan they would like to add some meat back into their diet, if you choose to do this I advise sourcing organic, grass fed if possible.
Absolutely! This Plan is perfect for anyone with gluten, wheat, or dairy allergies as I do not use any of these products in raw food. There is also zero refined sugar in anyway and aim for Low GI foods as much as possible.
You will need a good sharp chef's knife, chopping board, peeler, measuring cups and spoons, a good blender, food processor, and preferably a nut milk bag, mandoline and vege spiraliser. The rest you can add to your kitchen later.
You can avoid detox reactions by slowing down your transition, ie adding in more cooked foods during your week (cooked vegan) and making sure you drink lots of extra good quality filtered water during the week.
Yes! If you feel that will help you transition! Just remember to stick to the 80/20 rule, so 80% raw on your plate, 20% cooked (vegan). Or 20% of your week could be cooked meals, just remember to have some raw on the plate to help with digestion.
You may experience additional hunger to begin with as your body adapts to a new diet. If you get hungry, thats ok, choose to snack on high water content vegetables or have an extra serving of your meal. Remember you can eat as much as you like of high water content fruits and vegetables. You may also want to add in some good fats and protein from nuts to keep you fuller for longer.
Not at all. This is one of the reasons why we love raw food so much! You still get to eat yummy delights like chocolate, cheesecake, slices on this Plan! We just give you much healthier kick arse versions of the original artery clogging recipes.
Some people may choose to seek additional digestive support during transition. This is due to many people finding their digestive enzymes don't work so well coming from a cooked diet. Their stomach acid production may be low and their gut flora may be unbalanced. I recommend choosing to add digestive enzymes, betaine hydrochloric acid tablets and a good pro-biotic capsule to each meal if you experience any digestive discomfort during transition.
The good news? The more you consume raw the stronger your digestion will become and you can do away with the supplements.
Thats ok, forgive yourself, love yourself and be ok with it. As long as you have the mindset you are getting back on the wagon tomorrow with your end goal in mind you will be fine. And have a big green juice to celebrate knowing you will get there.
No. None of the recipes on the Plan require a dehydrator.
Yes! With this Plan you get to choose your start date. I recommend maximum 2-4 days out from purchase as this gives you time to read the material and get shopping for your first week of raw some!