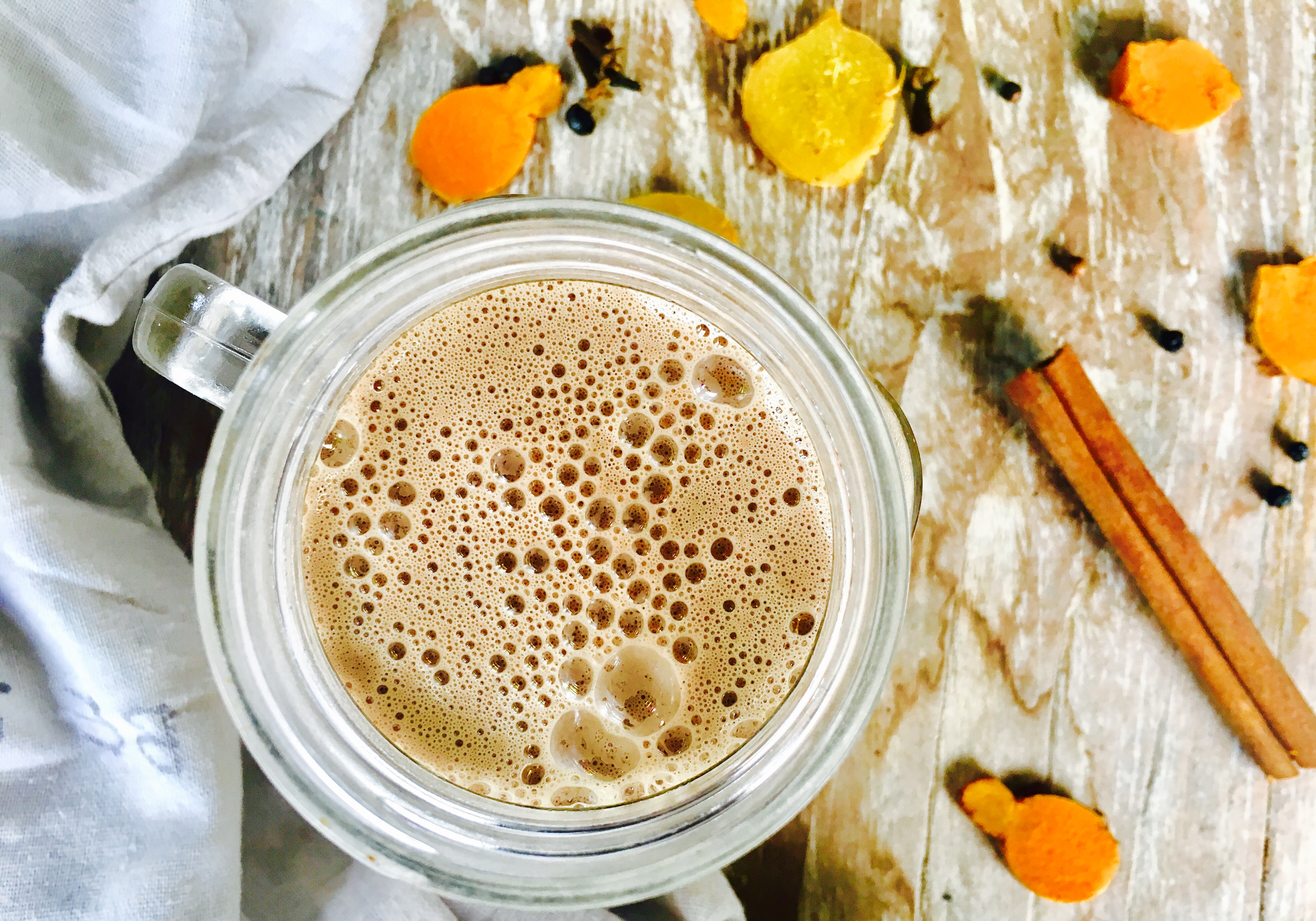 Manda's Milo Drink for those of you who love a warm cup of coffee first thing in the morning….yet….
I know some of you are struggling with coming off the coffee (me included – seriously doesn't agree with my adrenals).
So I came up with this awesome warming drink this morning, it is kind of like a chai, has green tea, and cacao in it so you get a bit of a buzz without the crash – and its chock full of immune boosting superfoods, perfect for this time of year. 
Manda's Milo Drink (generous Serves 1):
Ingredients to make the tea base:
2 cardamom pods (optional)

5 slices turmeric root

3 slices ginger

1 cinnamon stick

1/2t whole black peppercorns

1/2t whole cloves

1 whole star anise

1 green or black tea bag

1C water
Method:
Boil and simmer this mix for five minutes in a pot on the stove. Strain off and set aside.
Rest of ingredients:
1/2C cashew milk

2T cacao

1t maca powder (optional)

pinch salt

2T coconut oil

1 dropperful Vanilla Stevia (optional)

OR

1-2t coconut syrup/nectar
Method:
Place all ingredients into a blender. Blend till smooth. Then add the tea brew to blender. Blend all together on high and serve hot in your favourite mug. :) Enjoy with ❤️ #therawfoodkitchen
PPS. If you would like to experience what its like to live the raw vegan lifestyle, detox and gain more energy for 4 weeks on our 28 Day Program, all recipes, meal plans shopping lists, videos & bonus material, plus our community on the private Facebook Group page included, jump on board. You can start anytime!
Much raw love! <3
PS. Have you seen my Salted Pecan Caramel Fat Bombs Recipe Video yet? Check it out here.