Hi,
I'm Amanda of The Raw Food Kitchen and I have put this 28 Day Rawsome Transformation Program together to share with you my secrets on how to give your body the right tools and foods necessary to achieve a cleansed, healed body with more energy and vitality than you've ever experienced!
In just 28 Days you can have clearer skin, more energy, lose the bloat and extra weight, detox your body and mind, gain clarity, confidence, and sleep better! Here's how we are going to do it…

Why raw? A raw food diet consists of unprocessed, unrefined foods that are generally not heated above 44C or 115F. Something magical happens at or below that temperature. The precious life force and enzymes of the food remain intact, and these little beauties are the secret to good health and vitality!
When we cook our food or process it in some way, not only is the nutritional value diminished but those precious enzymes are destroyed.
This means that not only are we unable to absorb the true value of the food but it actually makes it harder for our body to process, absorb and digest it.
More amazing benefits of a raw food diet!
By eating raw food we are eating the food in its natural living state and our bodies easily recognise and assimilate food this way. Plus, a raw food diet is very alkaline. Our bodies need to be slightly alkaline to give us true, long lasting health, and guess what? Most foods on the Standard Australian Diet are acidic – which is a fast track environment for all modern day illnesses. In fact even just by cooking foods it can turn them acidic.
And the best bit?
We are absorbing all the nutrients and life force in the food
We are creating an alkaline body for happy, healthy longevity
We are reducing the digestive work load of the body
This means that your body now has more time and energy to heal and rejuvenate instead of working overtime trying to digest cooked acidic food.
Your body is amazingly intelligent if you just give it the right tools and diet it will naturally start healing and rejuvenating! And that is what we do when we let raw food go to work!
Tell Me More!

• Our Intention •
Our intention for you by doing this program is to experience an upgrade in body and mind!
Heal niggly health issues, lose the bloat, stress less, get the sparkle back in your eyes and really experience how raw food can make you feel more vibrantly alive! Be amazed at how yummy raw food can be and how much fun it is making some of your conventional favourite "cooked" dishes raw! PLUS you get to experience what it feels like to be fully raw for one week  in Week 4!

• We Guide And Support You All the Way •
We are with you all the way! Weekly modules guide and support you to building your raw food journey during your time with us, so you have plenty of time to integrate a raw food lifestyle into your current lifestyle. Our goal is to make it easy, fun and sustainable for you!
This way you can come out of the program with a stable platform of loving support for your body's health and well-being! You get all the tricks and tips each week when joining this program to make a raw food lifestyle simple, delicious and rewarding.
• What to Expect •
A raw food diet is becoming so popular because it really works!
People who do the Program all tend to share these main health benefits:
Increased energy levels
Improved digestion
Natural weight loss
A detoxed body and mind
Clearer skin
Healing of niggly health issues
Better sleep
Better libido
Ability to handle stress better
An overall sense of physical, emotional and mental well-being – every day!



"Week 4 – there are no words to describe how good I feel. Its so simple and the effects are so deep and wide. I was kinda sorta eating clean anyway but this kicked everything up a few notches. Thank you Amanda"
Jacqui

"The information you have provided is very informative and easy to follow which makes the transition feel easy! The meals are just delicious..thanks for the inspiration!"
Kylie

"Wow!!! I'm so amazed at how these recipes taste. Who knew raw food could be so darn delicious. Thank you so much Amanda for opening my eyes!"
Rhonda

"I'm on day 8 and absolutely loving the Raw Food transformation! I have so much energy during the day and night!"
Carlie

"My 9 year old son: "Mum, I feel more full on raw food. I don't need to eat so much and I feel like I've had enough. Not like with other food where I eat and eat until I feel blah."
Marita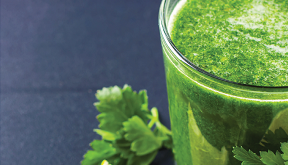 Raw Food Recipes
all vegan and some cooked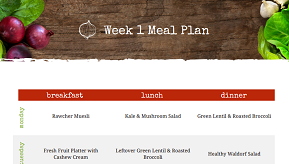 Weekly Meal Plan
breakfast, lunch and dinner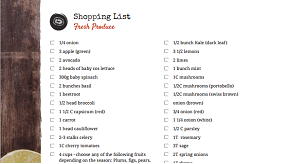 Weekly Shopping List
so everything is ready to go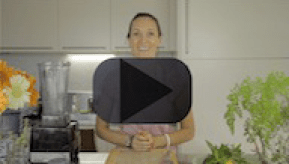 Bonus Videos
to keep you on track!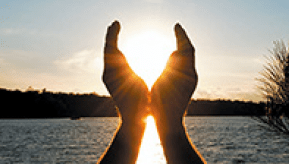 Weekly Hot Topics
on Raw Food and Health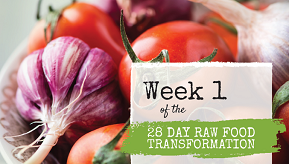 Weekly Program Guide
will increase your raw food skills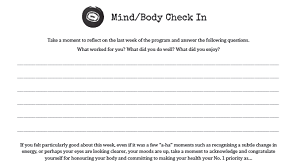 Health and Progress Monitoring
to keep you on track!!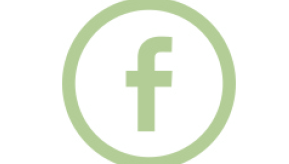 Support and Community
through the Facebook Group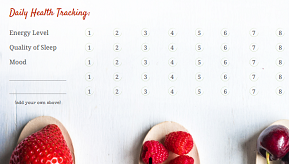 Daily Journal
introspection is a great teacher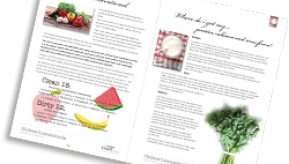 Additional Recipes with videos
Blank Menu Planner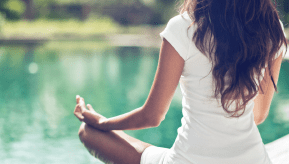 10 min. guided meditation

just some of the food you will be enjoying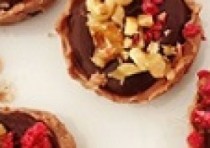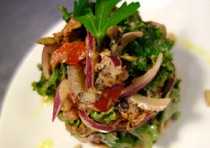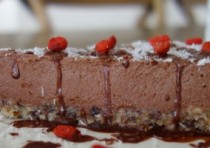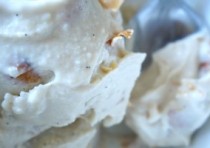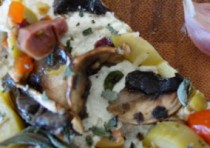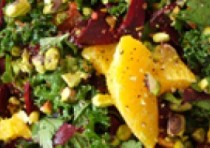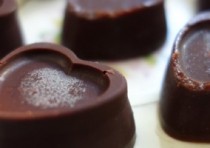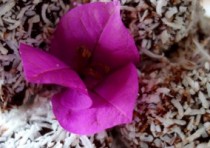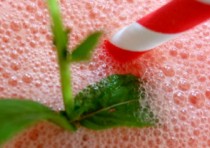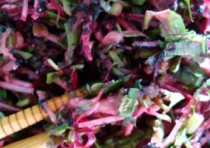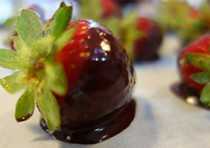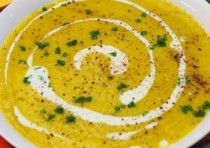 Kristen Soper
Clinical Nutritionist
"The Raw Food Transform program is comprehensive, motivational and full of absolutely delicious recipes."
Christine Blanchard
Naturopath and Remedial Massage Therapist
"Through this program you are gaining a valuable education that will enhance all aspects of your life."
Belinda Kirkpatrick
Naturopath
"The 28 Day Program is an inspiring, supportive and holistic approach to improving your health."

Not at all. The Program has been designed so you can incorporate some cooked food if you wish. We also give you a free meal option if you choose to eat out from time to time. The idea is for you to experience what its like to be fully raw (100%) in Week 4!
Yes, more than likely. As your body starts to eliminate toxins and by consuming raw your body will utilise this food much more easily for fuel and metabolism. If you are already slim you may experience some weight loss in the beginning but most people find that after a period of time their body finds its optimal weight range.
No. Although we do advise eating organic, you can still eat raw to suit your budget! We offer great tips and tricks in the Program to help you shop according to your budget.
Although this not advisable during your 28 Days with us, some people find that after the Program they would like to add some meat back into their diet, if you choose to do this we advise sourcing organic, grass fed if possible.
Absolutely! This Program is perfect for anyone with gluten, wheat, or dairy allergies as we do not use any of these products in raw food. We also don't use refined sugar in anyway and aim for Low GI foods as much as possible. We also provide a Candida and Nut Allergy page in the Program as we give you hints on how to substitute for the recipes.
You will need a good blender, food processor, a nut milk bag, mandoline and vege spiraliser (not essential) along with a good knife and chopping board to start with. The rest you can add to your kitchen later.
You can transition as quickly as you like, our Meal Plans provided to you allow for some cooked food at least in the beginning weeks, but you can choose to add more raw into your week if you wish. Just be prepared to experience some detox reactions.
You can avoid detox reactions by slowing down your transition, ie adding in more cooked foods during your week (cooked vegan) and making sure you drink lots of extra good quality filtered water during your 28 Days.
Yes you can! We have given you a page in the Program with tips on what to use to substitute for fruits, dried fruits and sweeteners in the Program.
Yes! In fact we recommend it, cooked vegan foods that is! Our Meal Plans offer cooked vegan options, especially in the first few weeks as this helps make your transition easier.
You may experience additional hunger to begin with as your body adapts to a new diet. If you get hungry, thats ok, choose to snack on high water content vegetables or have an extra serving of your meal. Remember you can eat as much as you like of high water content fruits and vegetables. You may also want to add in some good fats and protein from nuts to keep you fuller for longer.
If you experience cravings, not to worry! We have a sure fire craving killer recipe in the Program. You will also find that the more raw / alkaline you go, the less your cravings will happen.
Not at all. This is one of the reasons why we love raw food so much! You still get to eat pizza, pasta, ice cream, chocolate, cheesecake and more on this Program! We just give you much healthier kick arse versions of the original artery clogging recipes.
Some people may choose to seek additional digestive support during transition. This is due to many people finding their digestive enzymes don't work so well coming from a cooked diet. Their stomach acid production may be low and their gut flora may be unbalanced. We recommend choosing to add digestive enzymes, betaine hydrochloric acid tablets and a good pro-biotic capsule to each meal if you experience any digestive discomfort during transition.
The good news? The more you consume raw the stronger your digestion will become and you can do away with the supplements.
Thats ok, forgive yourself, love yourself and be ok with it. As long as you have the mindset you are getting back on the wagon tomorrow with your end goal in mind you will be fine. And have a big green juice to celebrate knowing you will get there.
No. Most of the recipes in the Program do not require a dehydrator. And the ones that do we give you options on how to use the "oven" method.
Yes! With this Program you get to choose your start date. We recommend one week out from purchase as this gives you time to read the material and get shopping for your first week!
Yes! Once purchased you will be directed to a Congrats / Thank you page where you can download all the links to your desktop for safe keeping. We recommend you print off the Starter Kit and Week 1 content to get started and then print off the following week just before the week you are currently on ends. You'll also receive a Welcome Email that has the link in it too in case you missed it. Please note, all electronic, downloadable Programs, Plans are non-refundable once purchased.
Start Feeling Amazing Today!
- As Seen In -