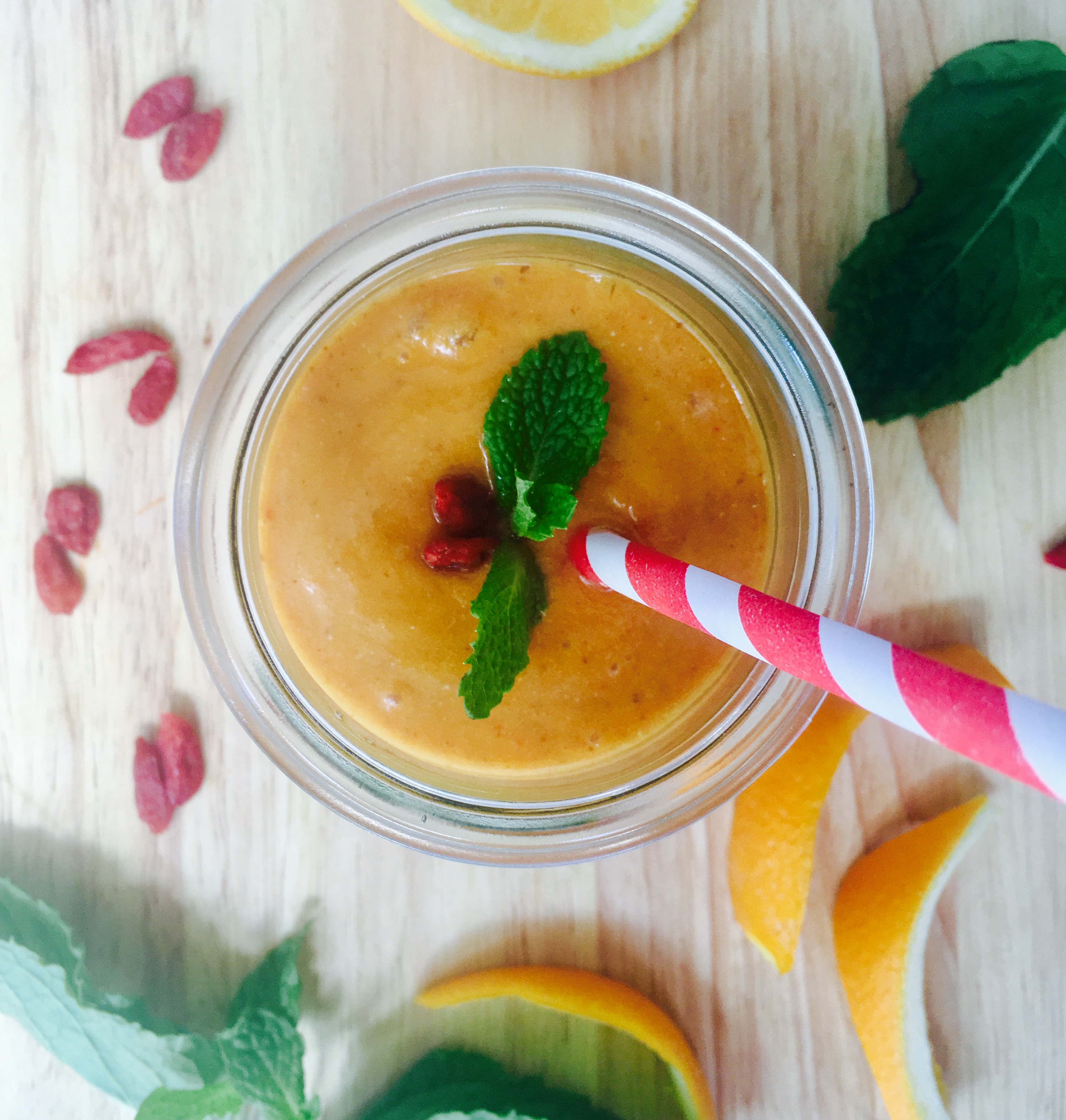 This Kickstart Smoothie is anti-inflammatory and loaded with Vitamin C and superfood cred!
Camu camu is loaded with Vitamin C, and Goji Berries contain human growth hormone and support your adrenals! I also added a bit of turmeric and vegan protein powder to make it into a meal replacement.
I just had to share it with you!
Ingredients (makes a generous Serves 1):
1cm piece ginger

2T goji berries

water and flesh of one young coconut

half a frozen banana

1t camu camu powder

2 oranges, peeled and rough chop

1T chia seeds

pinch salt

extra water if needed
Method:
Place all in a high speed blender and blend! Add ice cubes for extra thickness and coolness!
PS. If you would like to experience what its like to live the raw vegan lifestyle, detox and gain more energy for 4 weeks on our 28 Day Program, all recipes, meal plans shopping lists, videos & bonus material, plus our community on the private Facebook Group page included, jump on board. You can start anytime!
Much raw love! <3
PS. Have you seen my Blue Majik Smoothie Bowl Recipe Video yet? Check it out here.