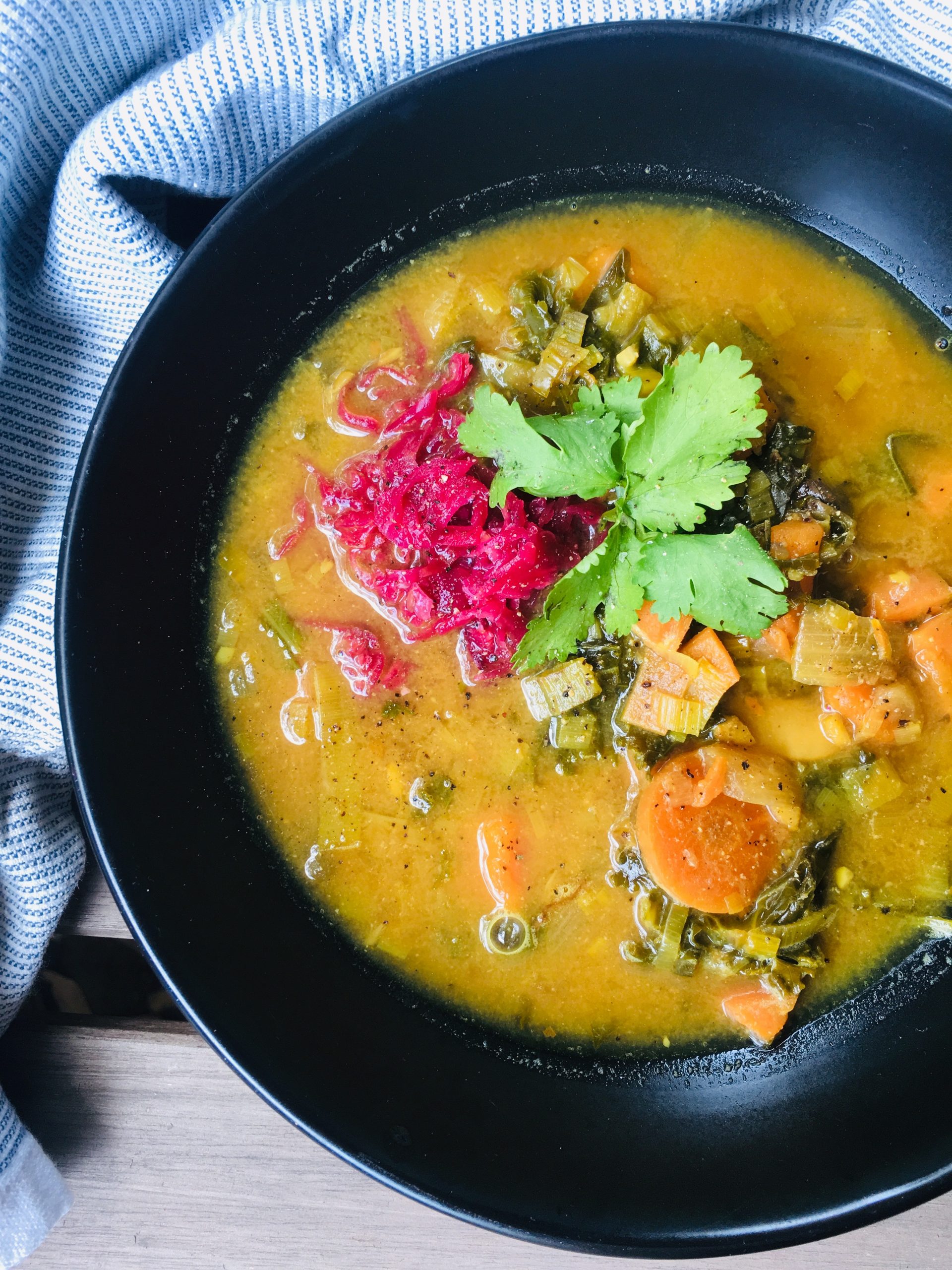 This Vegan Bone Broth is an amazing immune boosting and healing broth which is perfect if you are feeling run down or for loved ones who are not feeling well. This is also perfect for anytime, I especially love batch cooking this one for winter.
Serves 4-6.
Ingredients:
2T coconut oil

2 cloves garlic, sliced

2cm piece ginger, sliced

2cm piece turmeric root, sliced

1 brown onion, sliced

4 leaves tuscan kale, sliced

handful basil, chopped

1/2C sweet potato, sliced

1/2C mushrooms, sliced

1T miso paste

1 carrot, sliced

1 leek, sliced

2 stalks celery, sliced

8C filtered water

4T ACV (apple cider vinegar)

s&p to taste
Method:
In a large soup pot, over medium heat, melt coconut oil. Add onion, leek, garlic, turmeric, ginger and stir fry until soft. Add celery, carrot, sweet potato and cook until soft. Add mushrooms, kale, basil, stir until soft. Add water, s&p and bring to boil.
Reduce to a simmer, stir and let simmer on low for about 45 minutes.
Add more water as needed. Turn off heat. Strain mix with a strainer into a glass bowl. Let cool, then you can portion up into containers or mason jars and store in fridge for up to one week or place in freezer.
Enjoy with 
Find me on Instagram @therawfoodkitchen