Chocolate Coffee Protein Mugs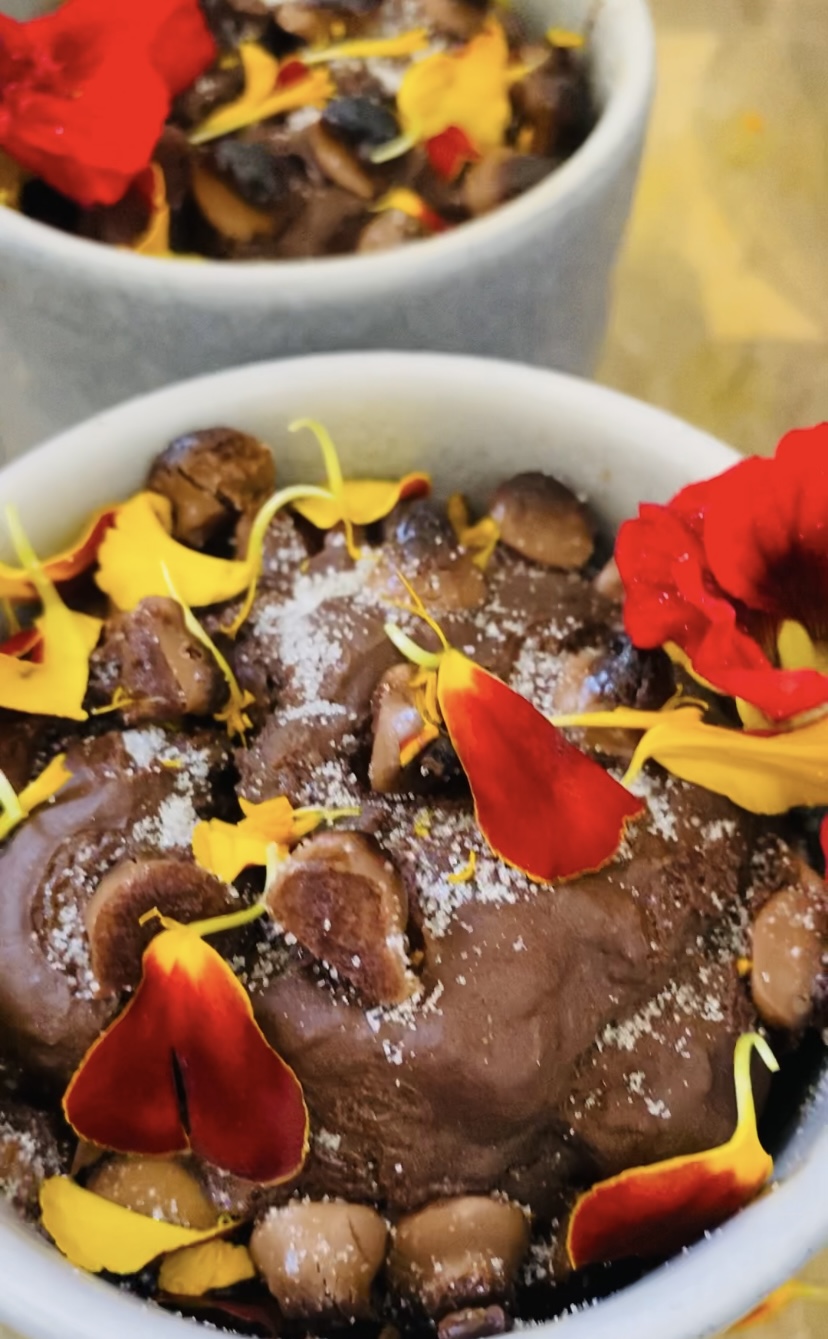 Wake 'n Bake Chocolate Coffee Protein Mugs for you LOVERRRRRRRSS.
Perfect for you or your lover for breakfast on Valentine's Day!
Chocolate Coffee Protein Mugs makes 2 large mugs.
Ingredients:
2 scoops vanilla protein powder

2T tapioca flour

4T Stevia in the Raw (or other sugar free sweetener like Xylitol)

1t baking powder

4T cacao powder

2 large eggs or 2 flax eggs

1/2C coconut milk

1t vanilla essence

1 shot espresso coffee

4T chocolate chips (2T for decorating)

Optional: Raspberries to stir through and garnish with

pinch salt
Method:
Preheat oven to 180°C.
Grease 2 large coffee mugs and set aside.
In a mixing bowl, add all the dry ingredients and stir together. In a separate bowl, whisk the two eggs, add the milk, coffee shot, and vanilla extract and whisk again.
Add the wet ingredients to the dry ingredients, add 2T chocolate chips and stir to combine.
Pour the batter evenly distributing between the two mugs. 3/4 fill them. Then top each with the remaining chocolate chips and place in oven and bake for approx 10-15 minutes or until your desired liking.
I like mine more fudgy & slightly moist, so pulled them out a little earlier. Serve with your favorite toppings; Coconut yoghurt & fresh strawberries or raspberries.
Total –
Calories:
250 cal
Fat:
10g
Carbs:
12g
Protein:
22g
Enjoy with 
More on Instagram @therawfoodkitchen