We want you to be in love with raw food so much that transitioning into or maintaining a raw food diet is fun and easy! We want you feel so motivated to incorporate your new healthy habits so you can look and feel amazing in no time, that its a no brainer to try a raw food diet.
That's why I have put together two carefully crafted and delicious raw food diet plans to make your going raw journey a magical one just like mine!
Here's what we've got for you:
7 Day Raw Food Plan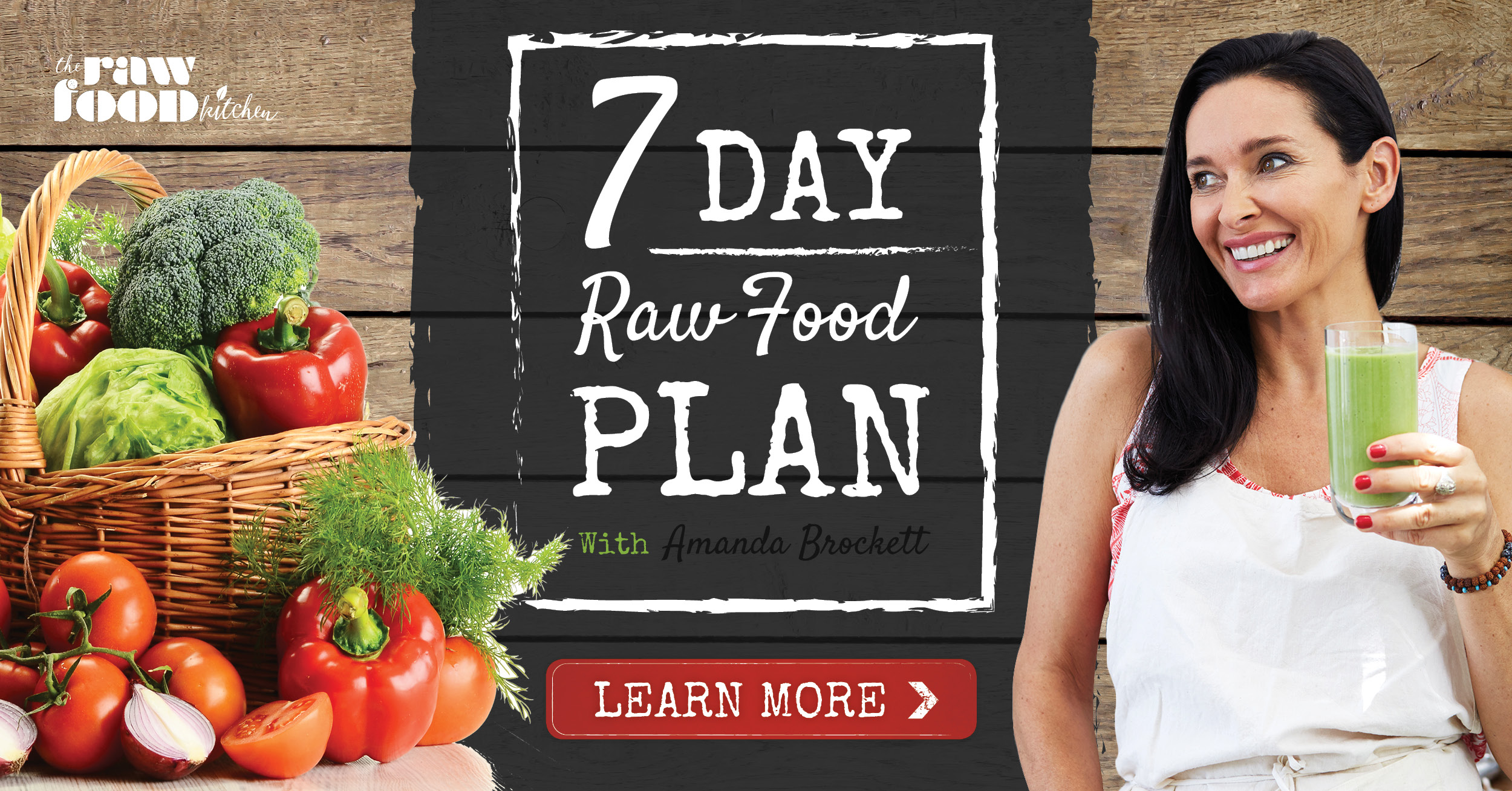 This 7 Day Raw Food Diet Plan is designed for people who are curious about going raw, want to seriously upgrade their well being in just 7 days. Get the recipes, a meal plan, shopping list, starter guide and you are on your way to getting your energy back and feeling fab in just 7 days. Plus this 7 Day Raw Food Diet Plan has lots of awesome bonus video content from me to help keep you feeling motivated and excited to try all the yummy recipes!
I have kept the recipes super simple, not too many fussy superfood ingredients, or fancy equipment needed to get going. This is a must try – in just 7 Days you can experience the amazing benefits of going raw! Sound good? Find out more here…
Join thousands of others who have used this raw food diet plan and feel supported in their journey.
Words of Encouragement
As raw food and plant based eating becomes a part of your life, the benefits you experience can be extraordinary – feel more relaxed, experience easy weight loss, have higher levels of energy, feel generally healthier and strong and much more!
I have worked with thousands of people in helping them transition into a raw food diet, and not only that, helping them make it a part of their lifestyle for optimal health and well-being.
Through my own personal journey of healing with raw foods and plant based foods, I know all the tips and tricks that help make it easy and successful for you.