Sweet Miso Baked Eggplant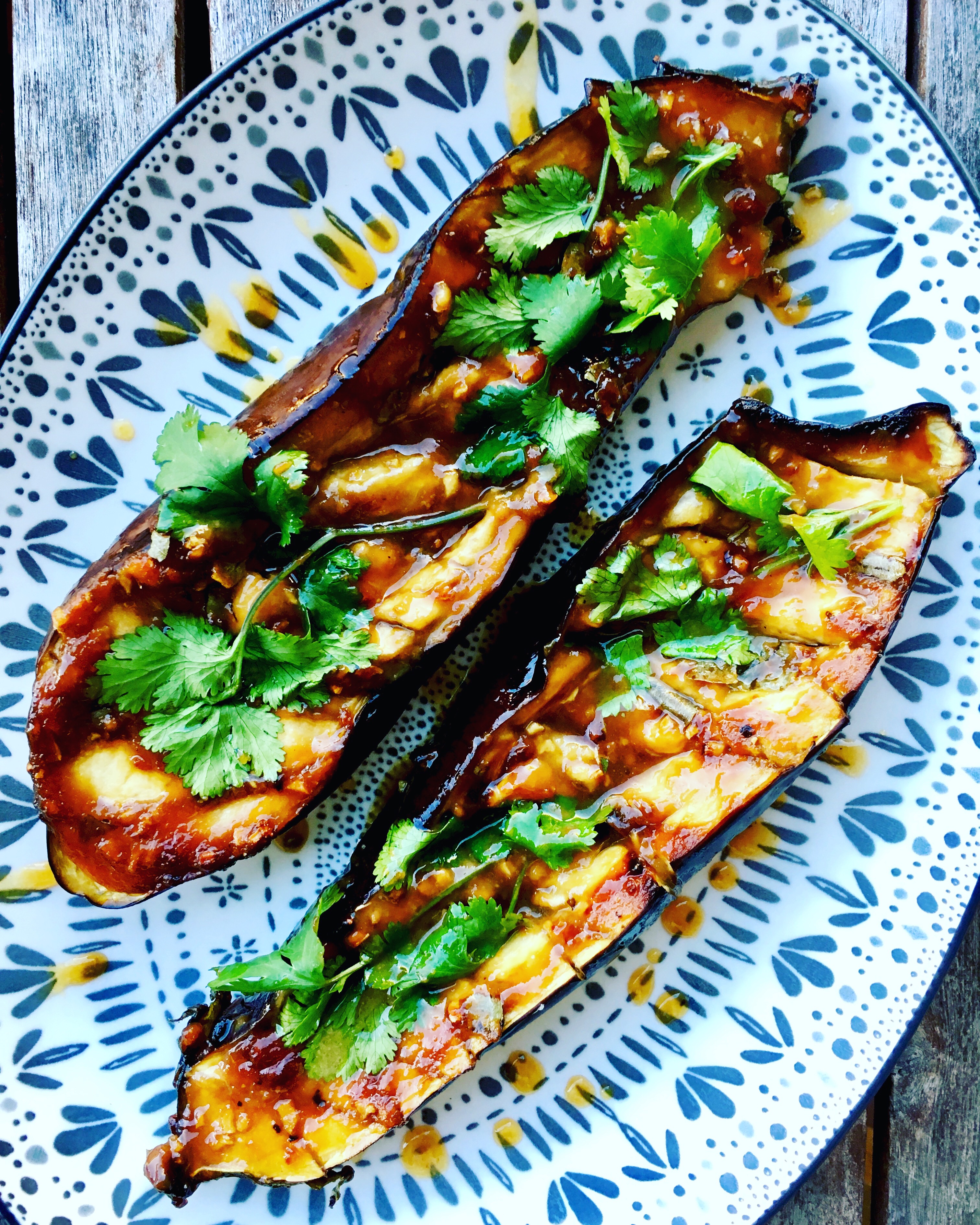 This is the best way to eat Egpplant in my opinion.
My sweet miso baked eggplant is a delicious winter warmer.
Eggplant is full of fibre, potassium, Vitamin C, B6, and supports heart health, your liver, weight management and satiety. What's not to love?!
Ingredients:
2-4 eggplant – slice lengthways in half.
1T grated ginger
2T shiro miso paste
1/4C roasted sesame oil
2T raw honey
2t tamari
2t dried lemon balm crushed (optional)
2t ACV (apple cider vinegar)
Fresh chopped coriander for garnish
1t Himalayan crystal salt.
Method:
Preheat oven to 180°C. With a knife, score sliced eggplants on the surface with a diamond shape. Sprinkle with salt and let sit for 30 mins. Blot dry with a paper towel. On a roasting tray place sliced eggplant, skin side down. In a bowl combine the rest of the ingredients and stir to combine. Adjust to taste.
With a spoon, baste these ingredients onto the eggplant generously and place in the oven and bake for 30 mins approx. until soft, and baste once again during cooking time. Before serving baste again and garnish with fresh coriander. Serve with your favourite meal, salad, roast veges curry, or soup.
This sweet miso baked eggplant recipe really does go so well with any main course.
Enjoy with ❤️Find me on Instagram @therawfoodkitchen