Roasted Seed & Choc Almond Butter Muesli Recipe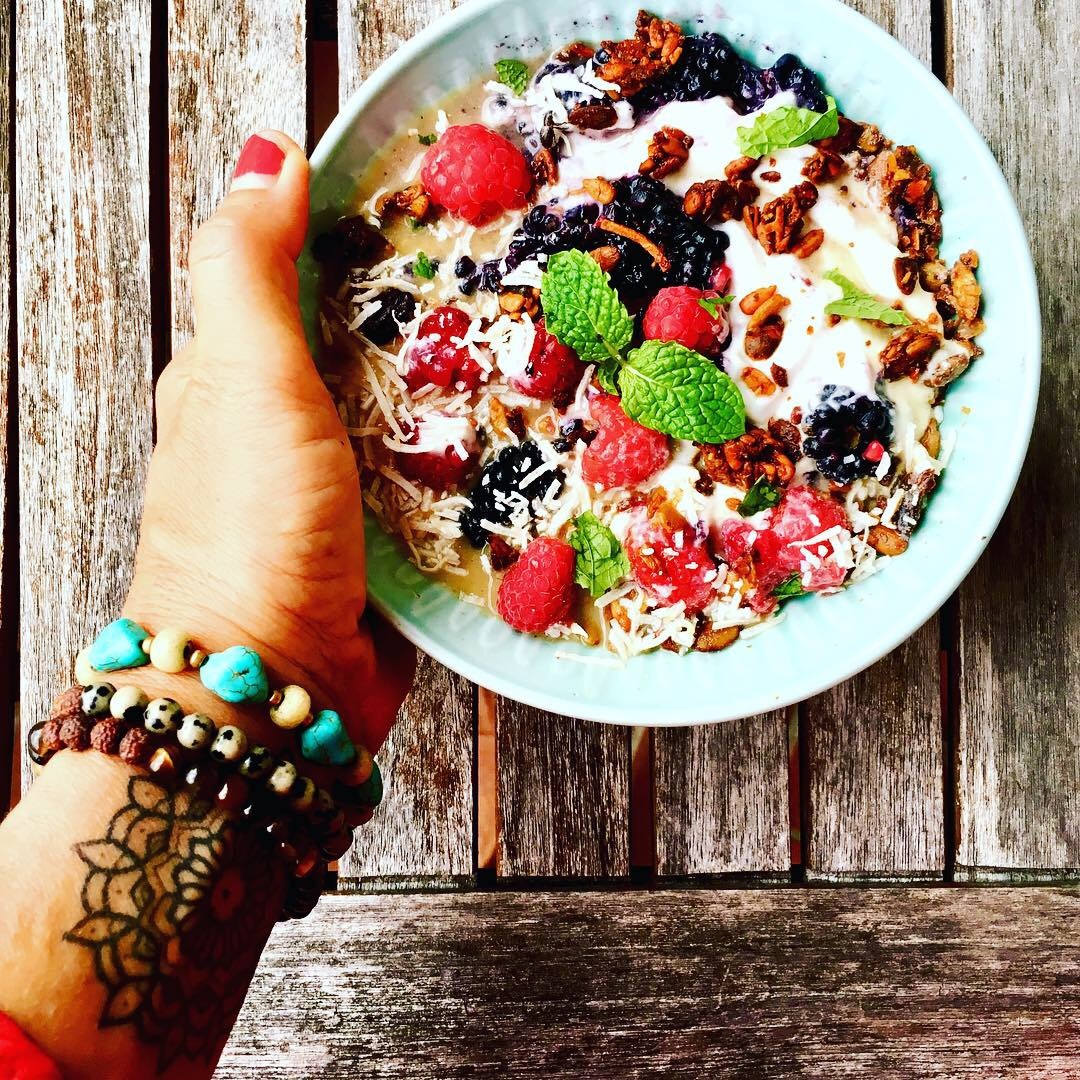 I wanted to create a healthy breakfast cereal – gluten free, dairy free that would also support my hormones and detoxification.
So the base of my Roasted Seed & Choc Almond Butter Muesli Recipe is flax, chia, walnut with the heroes of the dish being sunflower seeds and pumpkin seeds. 
I've added some delicious good fats (having a love affair with almond butter atm :)) along with a generous scoop or two of vegan protein powder to the mix to really make this a powerhouse way to start your day and keep you feeling full & away from cravings!
The roasting idea came about as my dehydrator is currently in storage. This dish came out so yummy and it made so much I wanted to share this with you, it really is so easy and will save you dollars at the health food or grocery store – store bought stuff is either expensive or is full of sub par ingredients and tons of empty calories & zero nutrition.
. Makes approx 1.5kg – store in the freezer or air tight container.
Ingredients:
1C pumpkin seeds (soak 4 hours, drain)

1C sunflower seeds (soak 4 hours, drain)

4T chia

1/2C flax

1C walnuts

1C raw honey (or sweetener of your choice)

1C shredded coconut

1/2C goji berries

pinch salt

3T almond cacao butter

2 scoops @pranaon vegan protein powder

1T coconut oil

Optional: Maca powder, spirulina powder, cacao nibs, beetroot powder, medicinal mushroom powder, berries, coconut yoghurt, extra almond butter for garnishing
Method:
In a food processor whizz together chia, flax and walnuts until chunky or breadcrumb like. Transfer to bowl . In the bowl, combine all other ingredients and stir to combine. Transfer to roasting trays (you will need 3), and roast in oven at 150 degrees celsius fan forced for one hour, turning every 20 mins.
Allow to cool before transferring to zip lock bag or glass storage. Best kept in freezer for freshness, and you can use straight from freezer for serving.
I also load this up in a mason jar when I'm on the run. 
Enjoy with ❤️Find me on Instagram @therawfoodkitchen