Pure Goodness Salad Dressing Recipe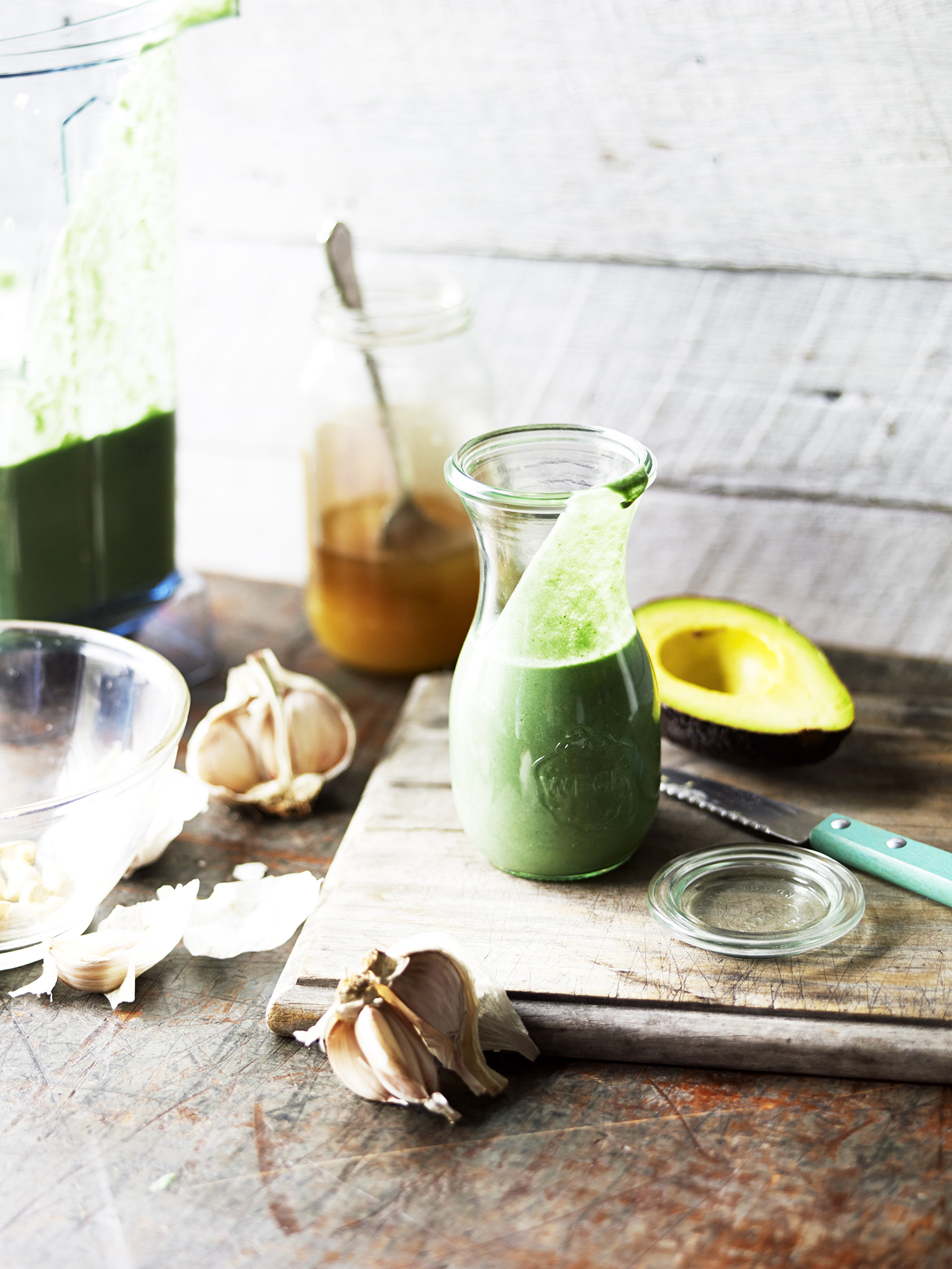 Make this Pure Goodness Salad Dressing Recipe and say goodbye to store bought salad dressing filled with nasties forever!
This recipe contains Spirulina which is a powerhouse of vitamins and minerals essential for a healthy immune system, like vitamins E, C, and B6, detoxes heavy metals out of the body & boosts brain power.
Spirulina also helps with the production of white blood cells and antibodies that fight viruses and bacteria in your body.
It can have a strong flavour but use it in this dressing and you won't even know it's there!
Ingredients:
1/2C cashews, soaked in filtered water for 20 minutes, drain.

1/4C olive oil

1/4C apple cider vinegar

1/4C maple syrup or raw honey

1T white miso paste

1 clove garlic

2t spirulina

1 zucchini, roughly chopped

Handful fresh basil

pinch cayenne pepper

1/2C filtered water + more if needed

pinch salt
Method:
Add all ingredients to a high powered blender, and blend until smooth. Add more water if the mix is too thick. Adjust to taste if needed. Store in a mason jar or airtight container and use over any of your salads to make them super tasty, healthy and sexy!
Will last in fridge for up to two weeks.
Enjoy with 
Follow for more on Instagram @therawfoodkitchen