Peanut Butter Protein Balls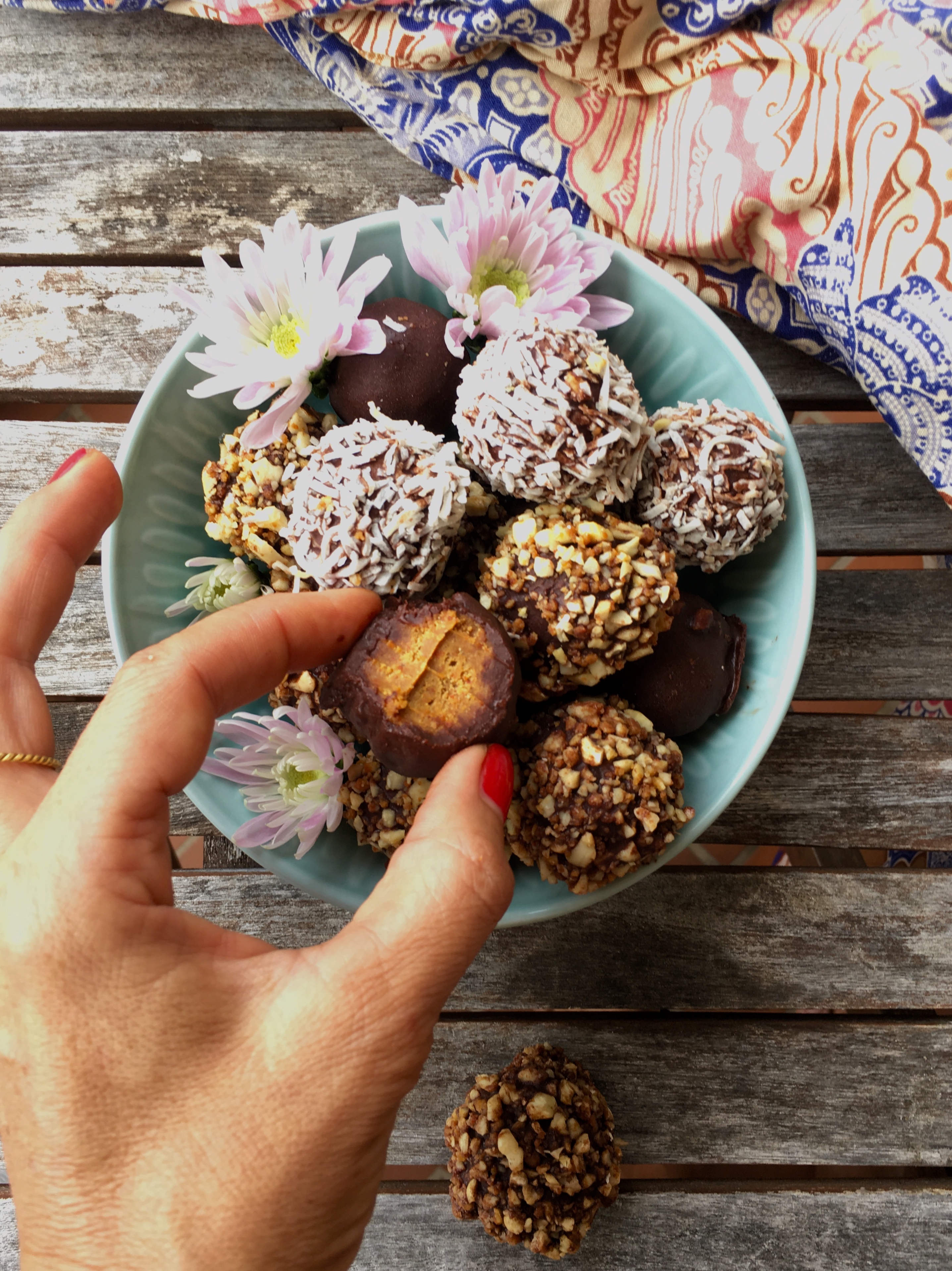 I made these delightful peanut butter protein balls yesterday as I have been getting lazy and buying protein bars from the shop for my post workout hit  – and buying those babies is getting expensive!
So try these out if you're feeling my vibe!
I used organic peanut butter as I'm having a bit of a phase with it atm, but you could easily replace that for almond butter or any type of nut butter.. The key to this recipe is protein and good fats & a nice little hit of carbs too.
You want a post workout snack to be yummy, full of protein, carbs and good fats = helps feed the muscles for growth and recovery = fuller for longer and less naughty cravings. And these peanut butter protein balls hit the spot.
. Makes approx 18 – 20 balls.
Ingredients:
3/4C coconut flour
1C organic peanut butter
1/4C vegan protein powder
1/2C coconut syrup
1/4C coconut oil
pinch saltOptional: 18 drops Medicine Flower Peanut Extract flavour

Optional: 6 drops Medicine Flower Vanilla Extract flavour
Method:
Combine all ingredients in a high powered food processor and combine until sticky. If too sticky add some extra coconut flour.
Adjust to taste, and roll into balls and place in freezer to set while you make the chocolate dipping sauce.
Chocolate Dipping Sauce & Dipping Toppers:
In a bowl combine 3T cacao powder, 3T coconut nectar, 3T melted coconut oil, pinch salt and 6 drops Medicine Flower vanilla. Stir until smooth.
In a separate bowl or two have some of your favourite toppings ready to go, I used chopped cashew nuts tossed in salt & extra Medicine Flowers Peanut Extract, and another bowl with desiccated coconut.
Get balls out of freezer and with a fork dip each ball in chocolate.
Roll in your favorite topping, and place on a baking paper lined tray to pop back in the freezer to set for 10 mins, then place in container and pop in the fridge.
Serve from fridge for your post workout treat! 💪👌😘 😋
Enjoy with ❤️Find me on Instagram @therawfoodkitchen