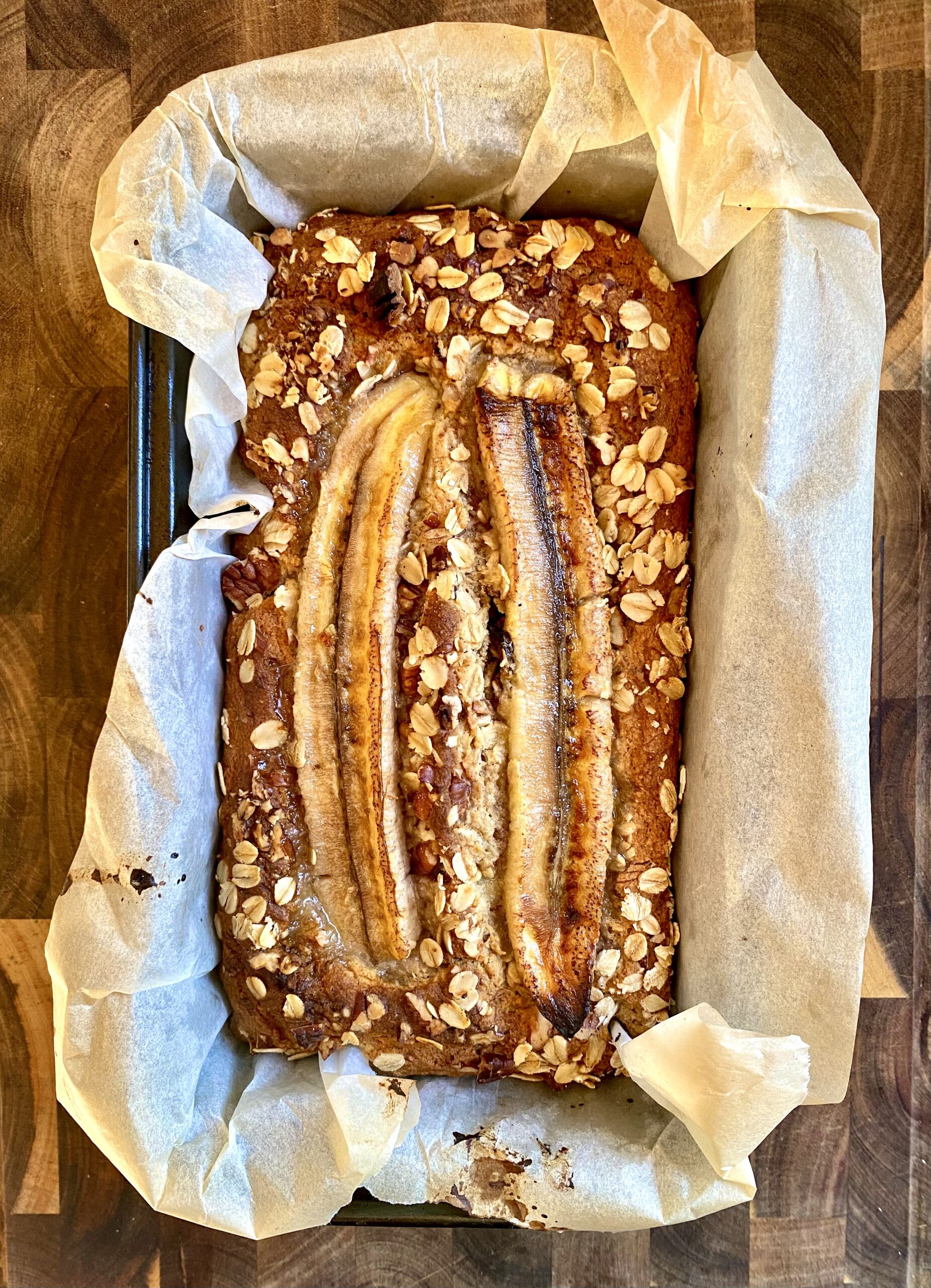 Gluten Free Banana Bread INCOMMINNGGGGGGGGGG….
Notice just how quickly your bananas are going off in this summer heat?!
I've run out of freezer room for all the frozen bananas so enter centre stage this yummy gluten free Banana Bread!
Here's the recipe for you:
Ingredients:
2-3 very ripe bananas (more if you want!)

1 extra banana for topping, sliced in half

1/2C brown sugar

1/2C orange juice

2 eggs or 2 flax eggs

1/4C almond milk

1/3C extra virgin olive oil

2t baking powder

1C gluten free self raising flour

1/2C oat flour

1/2C coconut flour

1t cinnamon

pinch salt

1/2C chopped pecans (keep 1T for topping)

1T rolled oats for topping
Method:
Combine all dry ingredients together in a bowl (flours, pecans, brown sugar, cinnamon, salt, baking powder) and stir to combine. In a seperate bowl, mash the bananas (except the one for topping) and add the eggs, almond milk, orange juice, olive oil and stir to combine. 
Add the wet ingredients to the dry ingredients, and stir to combine.
Pour into a baking paper lined loaf tin, top with extra chopped pecans, rolled oats & sliced banana and bake at 180°C for 45 minutes or until skewer comes out clean.
Enjoy with 
More on Instagram @therawfoodkitchen