Fermented Beet Kvass Choc Muffins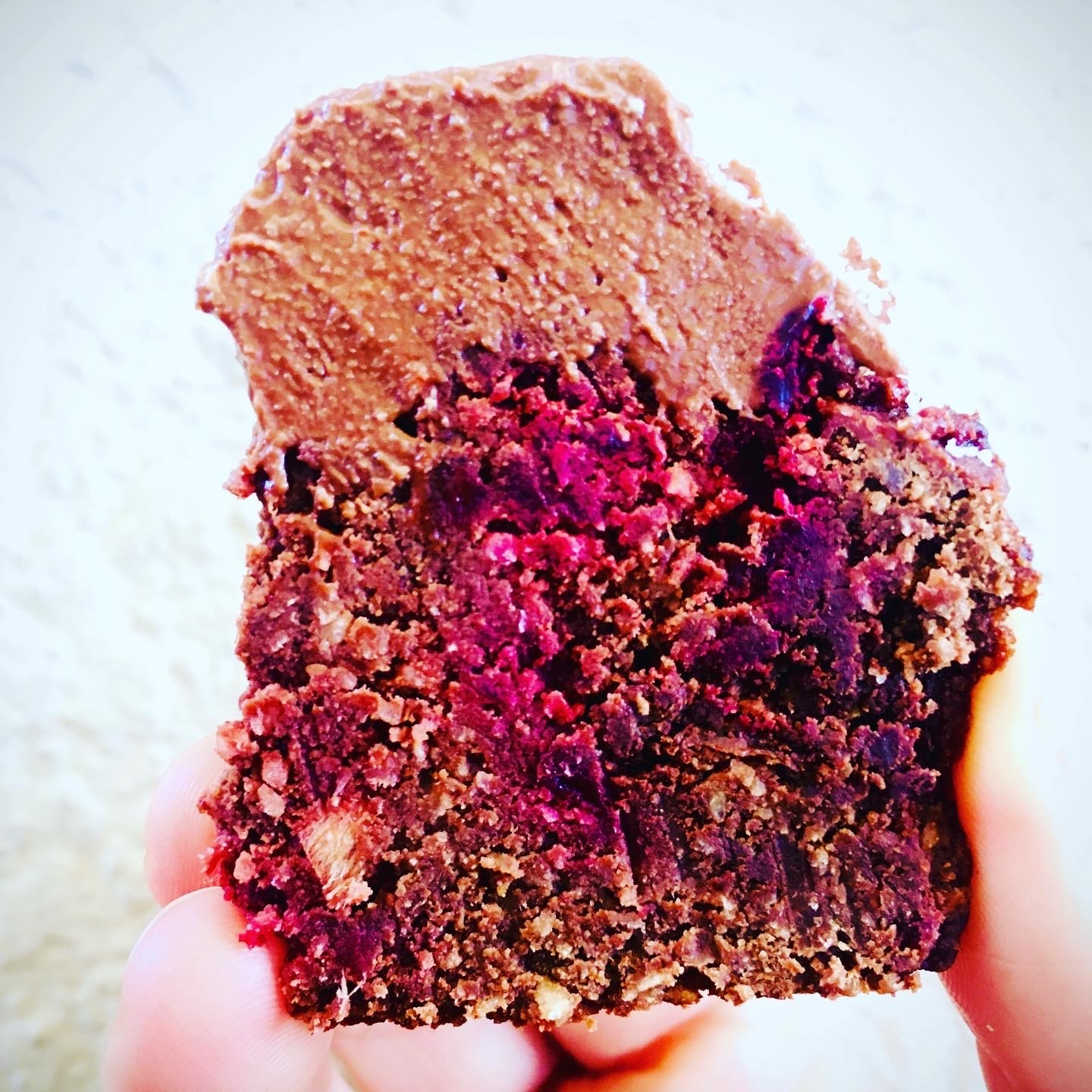 ALLLRRRRIGHTY beauties, if you haven't made my Beet Kvass recipe posted in the Recipes tab go do it now, because this is the gift that keeps on giving!
A little secret you will want to discover that Beet Kvass can be turned into so many other amazing dishes… like these Beet Kvass Choc Muffins Recipe I have created for you.
All dairy free, gluten free of course!
Another little secret with using the Beets out of the Beet Kvass is that not only do you get a nice little hit of tang, the acidity of the ferment creates a soft and delicious texture to the muffins.
Here's the recipe:
Makes 8 muffins.
Ingredients:
2C gluten free flour

1/2C buckwheat flour

1C chopped dates

1/2C raw honey or maple syrup

1t mixed spice

2C almond milk

1C of the chopped beetroot from the beet kvass mixture, grated.

1/2C cacao powder

1 egg or 1 flax egg

1/2C coconut oil, melted

1t baking powder

pinch salt
Method:
Combine all dry ingredients together in a mixing bowl. In a seperate bowl, whisk the egg, milk together. Add in coconut oil, sweetener, dates, beetroot, milk & egg to the dry ingredients bowl and stir to combine. I like to use gloves here and do with my hands. Mixture should be like a thick batter.
In a greased 8 muffin tray place a good dollop of the mix into each one. Bake at 160°C for 50 mins, or until skewer comes out dry. Allow to cool before turning out onto rack. Once cooled you can ice with a chocolate ganache.
Chocolate Ganache:
Ingredients:
1/2C cacao butter, melted

1/2C raw cacao powder

2T fresh lemon juice

pinch salt

1C raw cashews, soak 20 minutes, drained.

1/2C maple syrup

1t vanilla extract
Method:
Melt cacao butter over a double boiler. Cool. Place cashews, cacao powder, maple syrup, lemon juice, vanilla extract, salt in high powered blender & blend until smooth. With motor running on low, pouri n cacao butter and blend until mix is smooth.
Spread icing over muffins and place in fridge or freezer until set, approx 15mins – 1 hour. Keep in fridge until you are ready to serve.
Who said muffins had to be unhealthy!
ENJOY WITH LOVE. <3
Find me on Instagram @therawfoodkitchen