Feijoa & Quince Gluten Free Loaf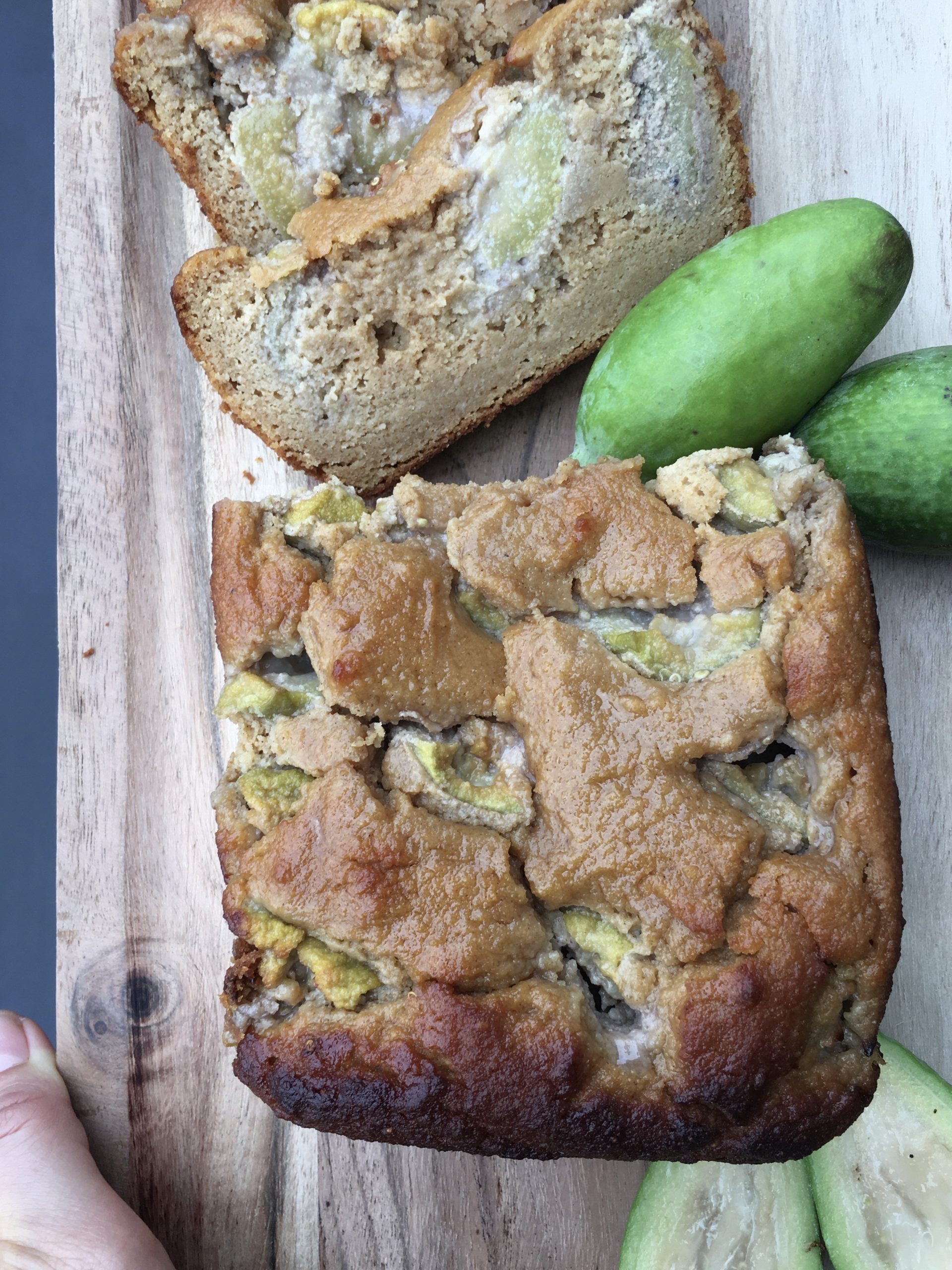 As you may have heard I am obsessed with Feijoa's at the moment.
Possibly because they are in season here in NZ. Feijoa good!
And quinces.
So I HAD to make something with them!
This divine Feijoa & Quince gluten free loaf was the result.
So tart and tangy!
If you don't have Feijoa's or Quinces you can substitute with Kiwifruit & Apple. This recipe is dairy free too.
Serves 8-12.
Ingredients:
100g vegan butter, melted

2 x eggs or flax eggs

1t vanilla extract

1/4t BP

1t ginger powder

1t cinnamon

11/2C almond meal

1/2C GF flour

pinch salt

1/4C ginger syrup (optional)

1/2C coconut sugar

2 quinces – peeled and blended with juice of one lemon

3-4 feijoas – peeled and cut into quarters lengthways, tossed in juice of lemon
Method:
In a bowl, mix dry ingredients together. Add all wet ingredients, except the feijoas and stir to combine. It should be a nice runny yet sticky batter. Pour into a greased loaf tin and then insert feijoa's standing up into loaf batter. Dot into batter so evenly spread out.
Bake in a 180°C fan forced oven for 45 minutes or until skewer comes out clean.
Allow to cool before cutting and serving. This would go well with some coconut or cashew yoghurt! 
ENJOY WITH LOVE. <3
Find me on Instagram @therawfoodkitchen