Easy One Pan Quiche Slice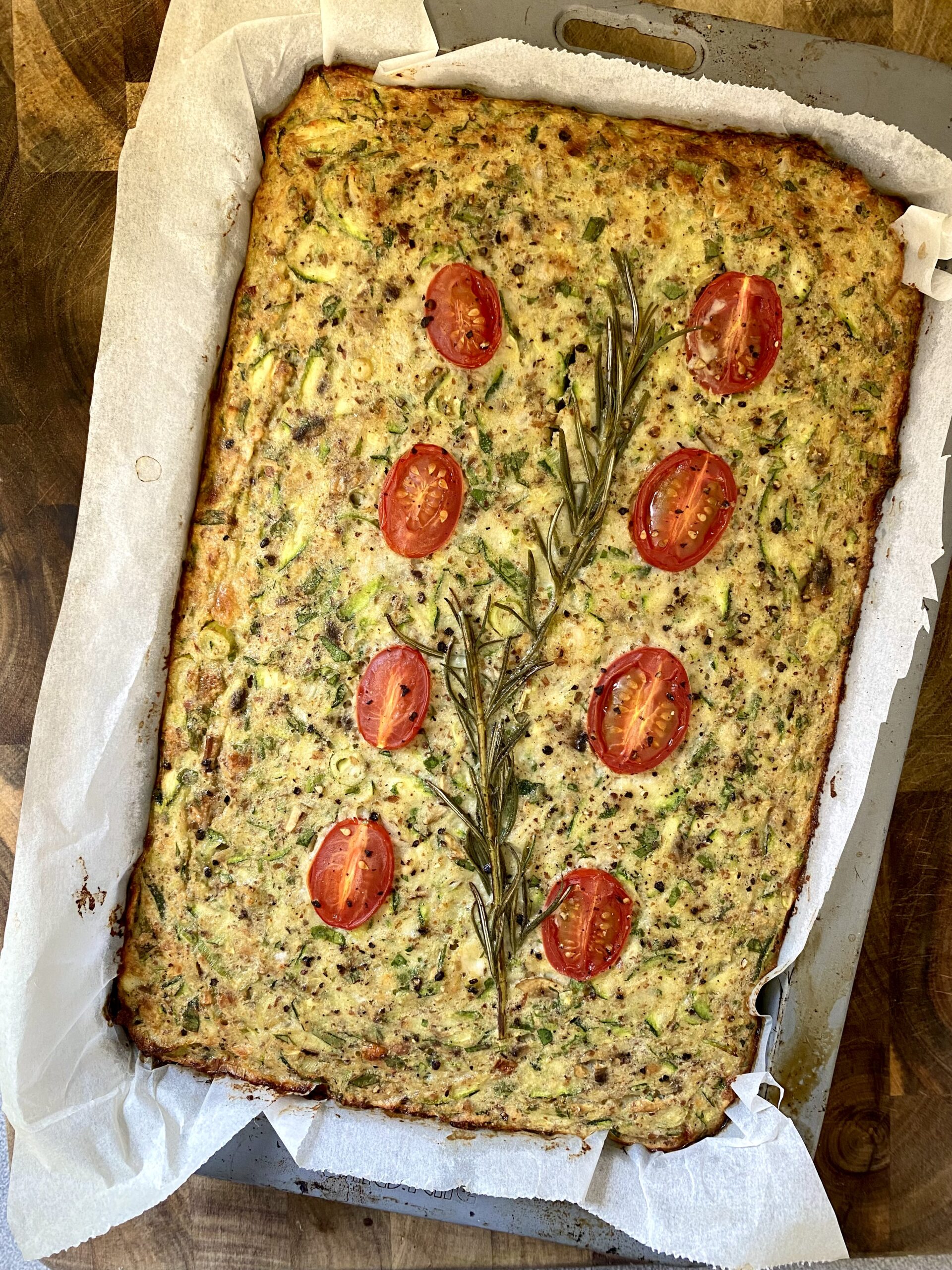 This Easy One Pan Quiche Slice is perfect for brunch, lunch or school lunchboxes! Totally gluten free, dairy free, you tummy is gonna love it. Serve with a salad and your favorite Sauerkraut.
Makes about 10-12 slices.
Ingredients:
2 zucchinis grated, squeeze out juice using a tea towel

1 grated carrot, squeeze juice using tea towel

3 spring onions, finely sliced

handful parsley, chopped

1 shallot, finely sliced

handful green beans, finely sliced

handful mushrooms, diced

1t garlic salt

1t chilli flakes

1 1/4 C buckwheat flour or other gluten free flour

1t baking powder

4 eggs beaten or 4 flax eggs

handful grated cheddar vegan cheese

4T coconut milk

4T butter or vegan butter melted

s&p to taste
Method:
In a large bowl combine all the ingredients except for eggs, butter, milk. Toss to combine.
In a small bowl whisk milk, eggs, and melted butter together and pour into the large bowl, stir to combine.
Pour into a baking paper lined baking tray and top with any herbs or veges of your choice.
Bake at 180°C for 30 minutes or until skew comes out clean.
Enjoy! 
Enjoy with 
More on Instagram @therawfoodkitchen