Chocolate Raspberry Protein Oat Bake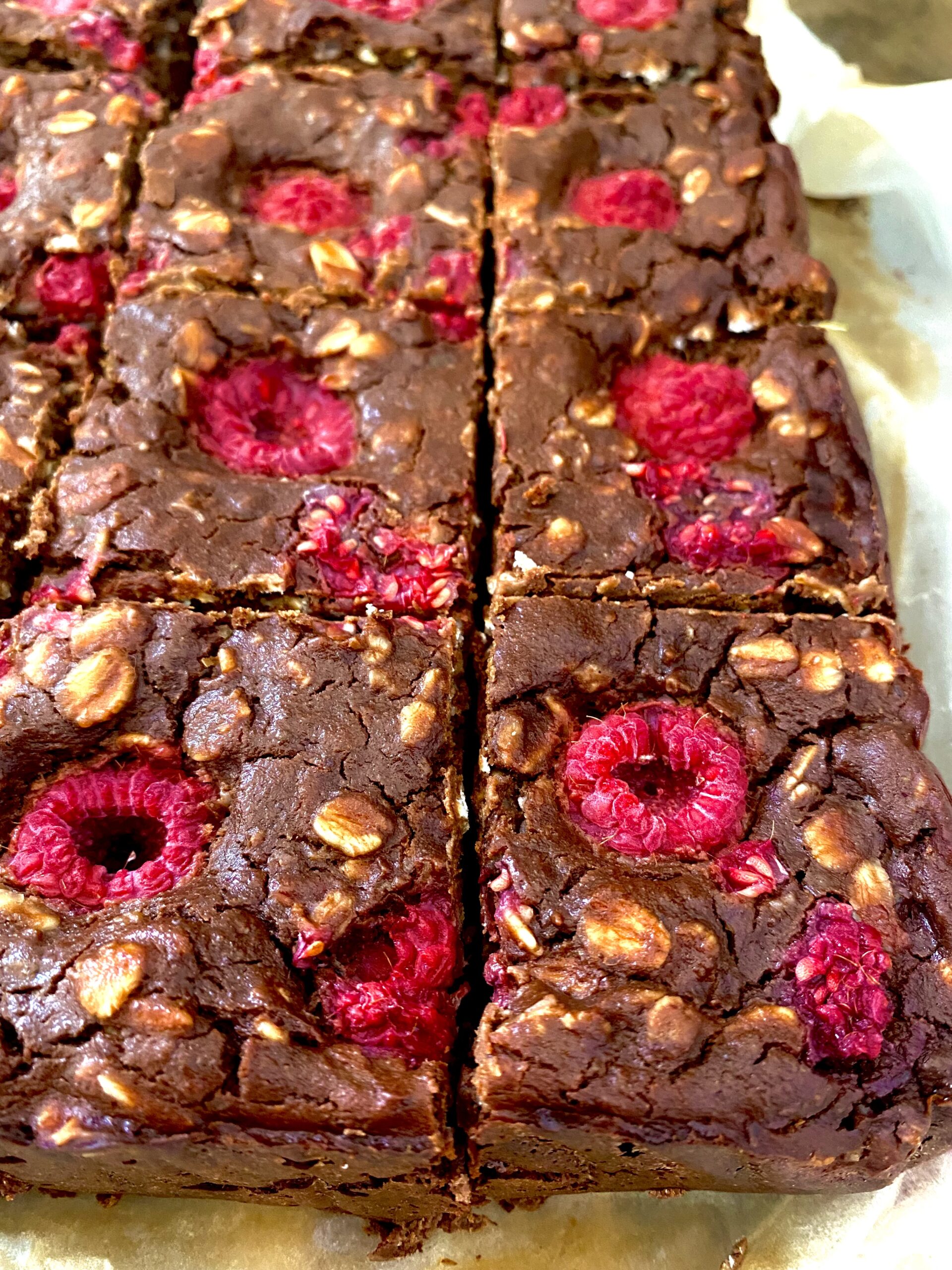 Do you love the idea of a protein packed delicious gluten free, dairy free treat?
Then you must try this Chocolate Raspberry Protein Oat Bake!
A moist, dense cake that tastes delicious and keeps you feeling fuller for longer.
Great for gym bunnies that need a pre or post workout treat for fuelling up.
Makes about 12-16 slices.
Ingredients:
2C rolled oats

3/4C cacao

4 scoops vanilla protein powder (I use & love PranaOn plant based protein powder)

2T ground flaxseeds

1t baking powder

1t cinnamon

pinch salt

1/2C powdered Xylitol (or other sugar replacement)

3 egg whites (or 3 flax eggs)

1/2C coconut or almond milk

1C coconut yoghurt

1/2C apple sauce (I made by blending apples with some water in the blender)

1 punnet raspberries (250g)
Method:
Preheat oven to 190°C.  In a bowl mix all the dry ingredients together.
In a separate bowl, mix together egg whites, apple sauce, milk, yoghurt.
Spray a 20cm square cake tin with olive oil, & line with baking paper. 
Line the bottom of the tin with 1/2 the raspberries Add wet ingredients to dry and stir to combine.
Pour mix over the prepared cake tin. Top with remaining raspberries & bake for 40 mins or until fork inserted comes out clean. 
Allow to cool before slicing, & eating! Will store in airtight container in the fridge for a few weeks.
Enjoy! 
Enjoy with 
More on Instagram @therawfoodkitchen