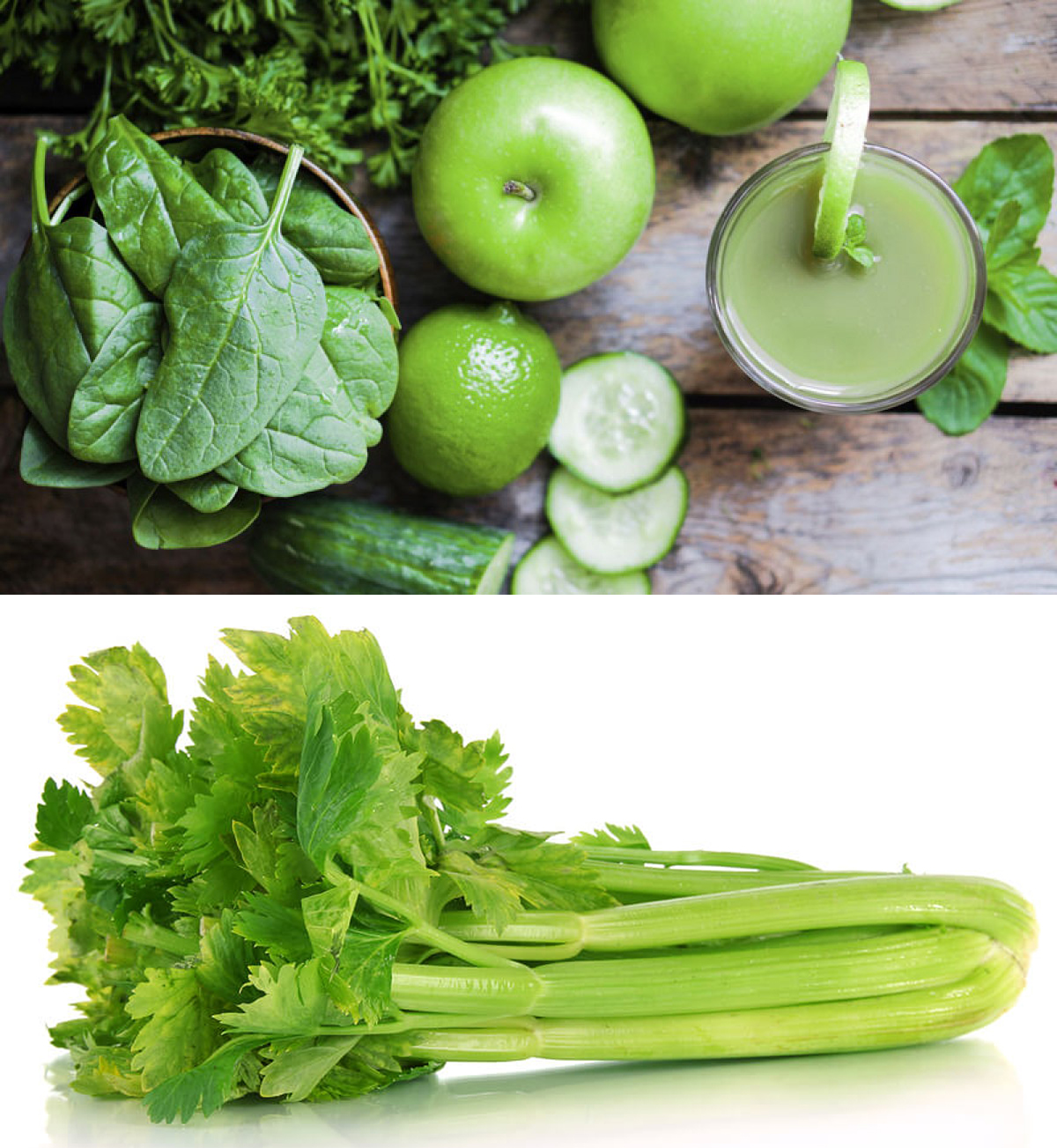 This Celery Soother Smoothe is super Low GI so perfect for those watching their sugar intake, yet utterly delicious and is on my high rotation list of yummy things to drink at the moment!
Celery is also great for liver, skin, eyes, reduces bloat, is anti-inflammatory, and prevents dehydration due to all the wonderful electrolytes. Get it into ya!
Ingredients (makes approx 1 litre):
2 celery sticks

handful spinach

1 cucumber

1/2 green apple

1 coconut – flesh and water

few slices of ginger and turmeric root (optional)

1 lime, peeled

1/4 avocado

1T vegan protein powder (I like to use 7.2 sprouted vegan protein)

pinch salt

few drops of stevia or if you have use 1/2 dropperful vanilla stevia

1 dropperful of Medicine Flower Vanilla (optional)

handful mint

water to the consistency you desire.
Method:
Add all to a high powered blender and blend. Adjust to taste and enjoy! Soooo delicious and refreshing! 
Much raw love! <3