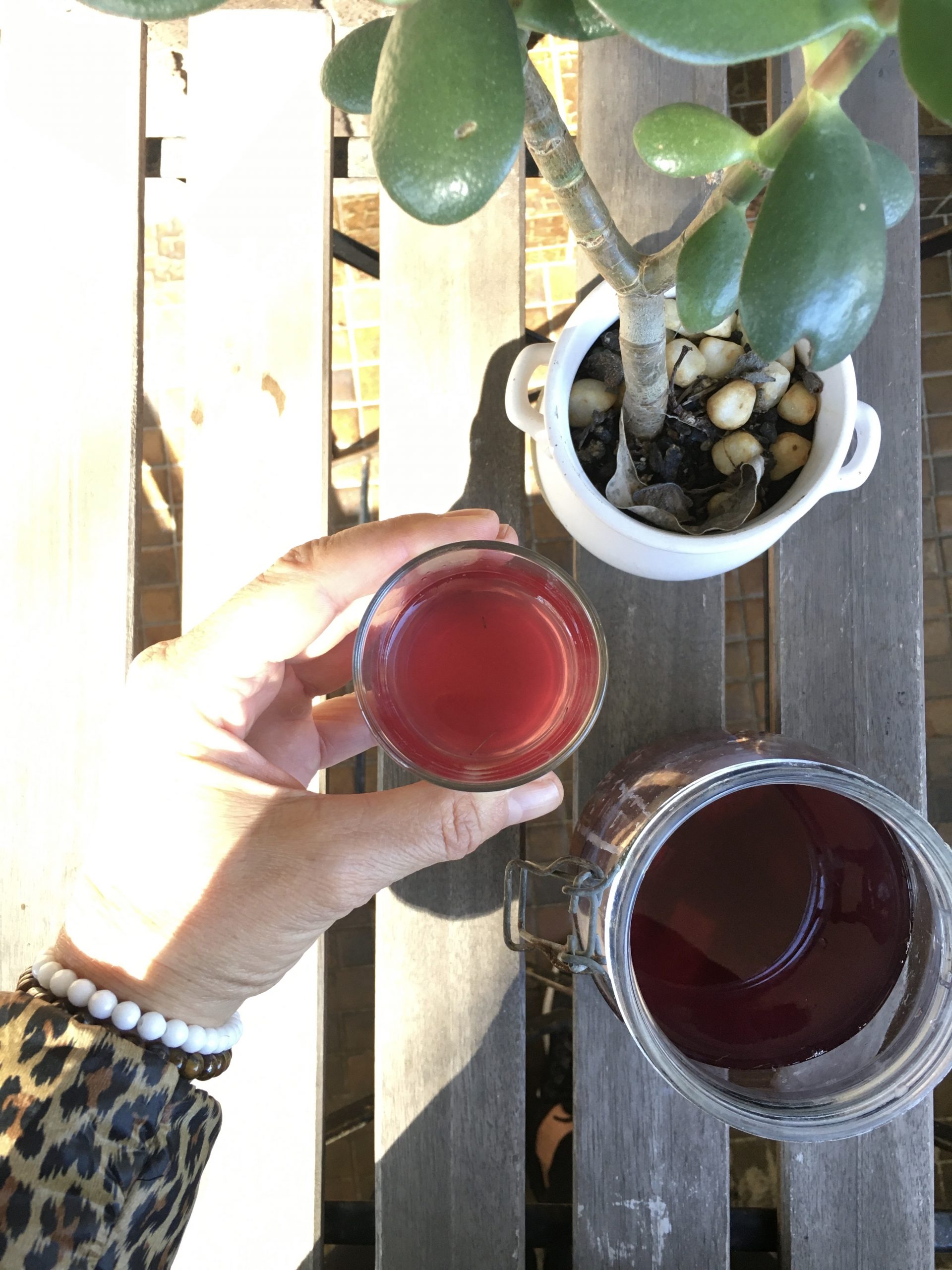 Here it as promised my Beet Kvass I have been experimenting with! 
So easy to make and a great way to get your pro-biotics in and give your liver some love at the same time!
Drink twice a day as a 50ml shot.
Use the juice of this to create dips or dressings with, as a replacement for vinegar or to add tang to soups, or even make muffins with it! Check out the Recipes page for more inspo.
Makes 1 litre.
Ingredients:
3 medium beets, washed and scrubbed and chopped into a large dice

2 teaspoons himalayan or sea salt

Filtered water to fill quart or 1 litre mason jar
Method:
In a bowl, toss the chopped beets with the salt, and place in a 32oz 1 litre wide mouth mason jar. 
Pour in the filtered water until you reach the shoulder of the jar (about 2 inches from the top). 
With a clean wooden spoon, stir all again to combine.
Place lid on jar.
Ferment in a warm place or room temperature for about 3-7 days.
Halfway through fermentation you can check for taste. Ferment for longer if you wish to extend the tang flavour.
Once you are happy with the dates, transfer to a storage jar and into the fridge.
Drink before meals to help improve digestion & help support the liver.
KEEP SOME JUICE!  1/4 cup will do as a culture starter for next time!
Ready to get fermenting at home? Want a guaranteed result every time?
Check out The Complete Fermentation Starter Kit.
This exclusive fermenting kit by The Raw Food Kitchen really does has everything you need to get started fermenting foods at home pronto with a 100% guaranteed result!
It's for you if you understand the value of pro-biotic rich foods in your diet, & you want to be able to create fuss free ferments from your own kitchen. Saving you $$$ and giving you loads of health benefits to boot.
The kit comes complete with a beautiful gift style outer box and inside you get a user guide, recipe book with exclusive ferments recipes inside from me, plus cute 'Made with Love' jar labels, the unique air lock lids (no mess, no fuss, like the water air lock valves are), fermentation weights, & a pump to give you that guaranteed result. PLUS 2 beautiful 1 litre (32 oz) wide mouth glass mason jars included & exclusive access to The Culture Hub Club on purchase. Available today on Amazon.
ENJOY WITH LOVE. <3
Find me on Instagram @therawfoodkitchen