Why these Workshops are going to get you over feeling confused about diet and health & into loving healthy food creation & confident in your health choices every day...
Join Me for One or Both of These Workshops And...
Get basic, solid knowledge on how to create a plant based lifestyle for optimal nutrition

Get insider chef tips on prep & get to taste the food so you know how to replicate flavours at home

Get inspired & motivated to up level your existing diet for more energy & vitality

Understand how food can be your medicine and is the key to being empowered & confident about your health
Who Are These Workshops For?
•  You want to take control of your health, and know that starting with a plant based diet is the single most important thing you can do.
• You need some basic instruction on how to create plant based recipes that taste delicious & nutritious & a classroom setting works best for you.
• You want to learn how to make fermented foods safely and easily, and heal your gut.
• You're wanting to boost your immune system naturally.
• You love a discount, these workshops are at 20% off the normal price.*
What's on the Menu?
Plant Based for Beginners 10 April 2021:
– The Perfect Green Smoothie
– Home Made Almond Milk
– Medicinal Mushroom Cacao Elixr
– Mango Chia Dream with Blue Majik Cashew Yoghurt
– Rocket & Pear Salad with 'Goats' Cheese & Lemon Herb Dressing
– Superfood Cookies
Art of Gut Healing Foods 24 April 2021:
– Apple Slaw Kraut
– Crunchy Sprouted Seed Crackers
– Aged Cheddar Dairy Free Cheese
– Cashew Yoghurt- Coconut Kefir
– Lemon Dill Cultured Dip
– Sauerkraut Bread
*Discount offer ends 21 April 2021.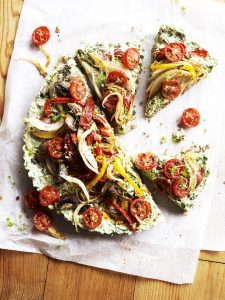 What, Where, When?
The Workshops are held Mosman, Sydney, Australia – facilitated by Amanda Brocket of The Raw Food Kitchen.
Workshops start at 2pm & finish at 5pm. All day parking available nearby.
The numbers are strictly capped to keep it intimate so you receive lots of extra knowledge & attention.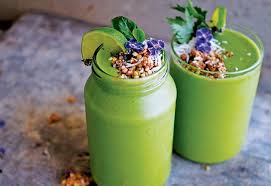 Meet your tribe & get the chance to grab a copy of The Raw Food Kitchen Book.
Bookings are fully refundable less 50% up to one week out from Workshop dates. Cancellations after that period are non refundable.
About Amanda, your facilitator & teacher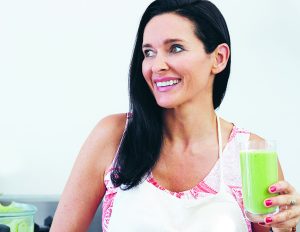 About Amanda:
Amanda shares the power of healing and transforming the body, mind and soul, through plant based eating by teaching and inspiring others to reconnect to and love their bodies, learn what it means to feel truly nourished, gain more energy and vitality and change the way we think about the word "diet".
Amanda is a qualified Raw Food Teacher, Chef, Coach and published author.
Amanda has a strong interest in helping others learn the secrets & tips to preparing and creating plant based dishes so a mainly plant based lifestyle is not only sustainable but fun and enjoyable.
Amanda also has a strong interest in detox having dedicated the last 8 years of her life to detoxing, healing and upgrading the body, through various healing modalities that include detox strategies, body work and energetic healing.
Her personal journey has given her a deep understanding of what's required to heal the body naturally for optimal well being.
Amanda loves hosting events, chef courses, workshops and retreats in Sydney and Bali, as well as offering guided online programs to help people along their wellness journey.
Amanda has been leading workshops, chef courses & healing retreats for the last 10 years and is passionate about helping others transform their health, upskill their knowledge in the kitchen and more through the power of plant based eating.
Website: therawfoodkitchen.com
Instagram: instagram.com/therawfoodkitchen
Facebook: facebook.com/therawfoodkitchen
YouTube: youtube.com/TheRawFoodKitchen