Join Our Special Retreat If This Is You...
You feel stuck in patterns that don't serve your highest good
You want to upgrade to a plant based lifestyle but need guidance
You want to start or deepen a yoga practise that works for YOUR body
You're ready to shift limiting beliefs and unlock your true potential
You're ready for a reset of mind, body, soul on every level
You're ready to find your passion & embody love & joy in every facet of your life
You're ready to find your tribe to vibe with
You want the 'know how' to create lasting healthy changes in your life
Join Our YogaTribe & Vegan Vibes Retreat And You'll...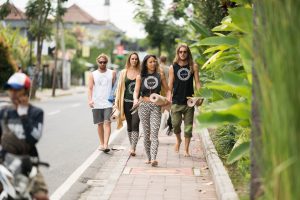 • Meet your tribe, deepen your yoga practise, connect to your heart and EXPAND.
• Be supported daily with your facilitators Coka Klug & Amanda Brocket as we guide you gently into upgrading your body, mind & soul on a deep level.
• Enjoy cleansing, raw vegan and cooked vegan meals lovingly prepared by Amanda of The Raw Food Kitchen.
• Unwind, unleash, re-connect to your body, mind, soul, in our sacred space to just BE, learn HOW with Coka leading the way with her unique yoga and workshops.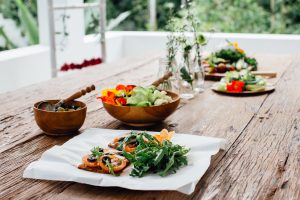 • Gain an intimate understanding of the importance of diet and how your thoughts create your reality with workshops, yoga, energy healing, bodywork, meditation, detox & more.
• Develop self-enquiry and loving kindness with the opportunity to release stored physical and emotional toxins.
• Upgrade your vibration at a cellular level so you can harness the magic in you, that will serve you in making intuitive choices in your life, with food, with love, career, tribe, EVERYTHING!
• Experience the incredible healing energy space that is Ubud, Bali in our lush tropical setting of Naya Retreat Centre.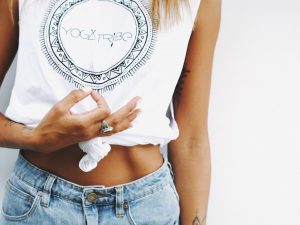 • Say goodbye to food cravings, unhealthy habits, niggly health issues & those pesky few kilos.
• Continue the shift with a renewed sense of well-being and the 'know how' on creating self love practises, and 'how to' make delicious plant based foods at home easily.
• Feel the nurturing energy that is Bali with our special team of healers & massage therapists.
Join Our High Vibe Retreat and Receive This Included In Your Package...
All Juices, Smoothies & Delicious Plant Based Meals

1:1 Holistic Consultation To Tailor Your Experience

1 x Balinese Massage

Daily Morning & Evening Yoga & Meditation

Sound Healing Session

Daily 'How To' Workshops, Take Home Recipes, & Ongoing Support From Our Facilitators

Accommodation at Naya Retreat Centre

Airport Pick Up to Naya

Re-Member Me Workshop - Coka's Signature Workshop

'Unfuck' Yourself Workshop - Coka's Signature Workshop
About Naya Retreat Centre: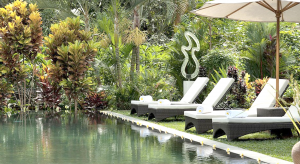 Tropical Settings
Nestled in plush tropical gardens and surrounded by lovely rice fields, Naya is a beautiful retreat and boutique homestay comprised of two adjacent properties; Naya and Naya's Rainbow.
Only a 7 minute drive from the centre of Ubud, guests have quick access to Bali's renowned cultural hub but will feel far enough from the crowds and traffic to enjoy the magic and essence of rural Bali.
.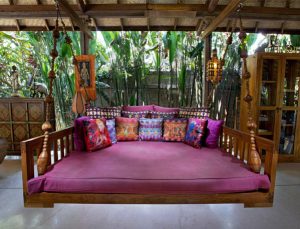 Healing Space
A beautiful property designed to embrace you into the beauty, bounty and bliss of Bali, Naya's main purpose is to become a home for others to gather and to reconnect with their potentials, wisdom and gifts.
A place where teachers, healers, musicians and dreamers can realize and share all that they have to offer. A sacred space for deep inner transformations, healing and those cherished AHA moments.
Naya's space is specifically designed for empowering you, to give you the freedom for soulful expression, and stillness.
Whether you come to Naya seeking a homestay, spiritual transformation or personal development, Naya and its team of staff during our retreat are dedicated to help you feel the inspiring, rich healing energy of Naya's environment and surrounds of Bali.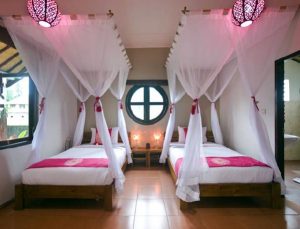 Naya's Rainbow suite is on offer to us during retreat and comprises of twin share and single rooms.* *Single rooms are an additional $350 pp on top of retreat inclusive price. Please email [email protected] if you are interested in a single room.
About Your Facilitators
About Coka:
Born in Chile, YogaTribe owner Coka Klug has travelled the world as a yoga instructor, designer and artist.
Her energy and experiences have culminated in YogaTribe, a NZ based international supplier of sustainable, ethical Yoga products, services, retreats and workshops, especially their flagship product – 100% Organic Jute Eco Yoga Mats.
Having received her Bodhi Yoga Teacher Training in 2014, Coka Klug has since brought her unique approach to Yoga Therapy and the YogaTribe brand to festivals in NZ and Australia, such as Wanderlust, Byron Spirit Festival, Voices of Sacred Earth, EarthBeat, International Yoga Day and Little Yoga Festival.
Coka loves to support and guide retreats for transformational shifts in people that feel called to upgrade and ascend. Her Re-Member Me and Unfuck Yourself workshops – a space of reflection and letting go, are legendary.
Coka is excited to share her journey and provide tools for others to live a more peaceful life and achieve a sense of balance and wellbeing in their daily life.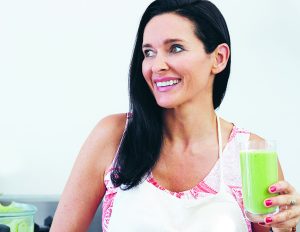 About Amanda:
Amanda shares the power of healing and transforming the body, mind and soul, through plant based eating by teaching and inspiring others to reconnect to and love their bodies, learn what it means to feel truly nourished, gain more energy and vitality and change the way we think about the word "diet".
Amanda has a strong interest in detox having dedicated the last 8 years of her life to detoxing, healing and upgrading the body, through various healing modalities that include detox strategies, body work and energetic healing.
Her personal journey has given her a deep understanding of what's required to detox and heal the body naturally for optimal well being.
Amanda loves hosting events, chef courses, workshops and retreats in Sydney and Bali, as well as offering transformational online programs to help people get on the plant based journey for high vibe living.
Amanda is a qualified Raw Food Teacher, Chef, Coach and published author.
Website: therawfoodkitchen.com
Instagram: instagram.com/therawfoodkitchen
YouTube: youtube.com/TheRawFoodKitchen
Experience All This And More…
Disclaimer:
From herein the author, Coka Klug, and Amanda Brocket, The Raw Food Kitchen (author(s)) are one and the same. The techniques and advice described in this retreat represent the opinions of the author(s) based on their experience.
The author(s) expressly disclaims any responsibility for any liability, loss or risk, personal or otherwise, which is incurred as a result of using any of the techniques, recipes or recommendations suggested herein. If in any doubt, or if requiring medical advice, please contact the appropriate health professional.
The user of this retreat assumes all responsibility and risk for any injury, loss or damage caused or alleged to be caused, directly or indirectly by using any information described here on in, or for any internal and external circumstances related to the retreat.
While detoxing is a safe and healthy practice for the majority of people, we don't recommend it for those who are pregnant, breast feeding, with critical heart conditions, diabetes, or chronic conditions such as cancer (especially those actively undergoing oncology treatments).
Booking is fully refundable less 50% booking fee up until 90 days out from the retreat date.
If you wish to cancel after this period, your payment and place will be forfeit.
Please read our Retreat Terms & Conditions on this website.
Any questions please email: [email protected] or [email protected]
Please notify us immediately if you have food intolerances or an existing medical condition and have booked this retreat.
No transfers between retreats. We look forward to seeing you with us for an amazing transformational journey!
* itinerary subject to change slightly