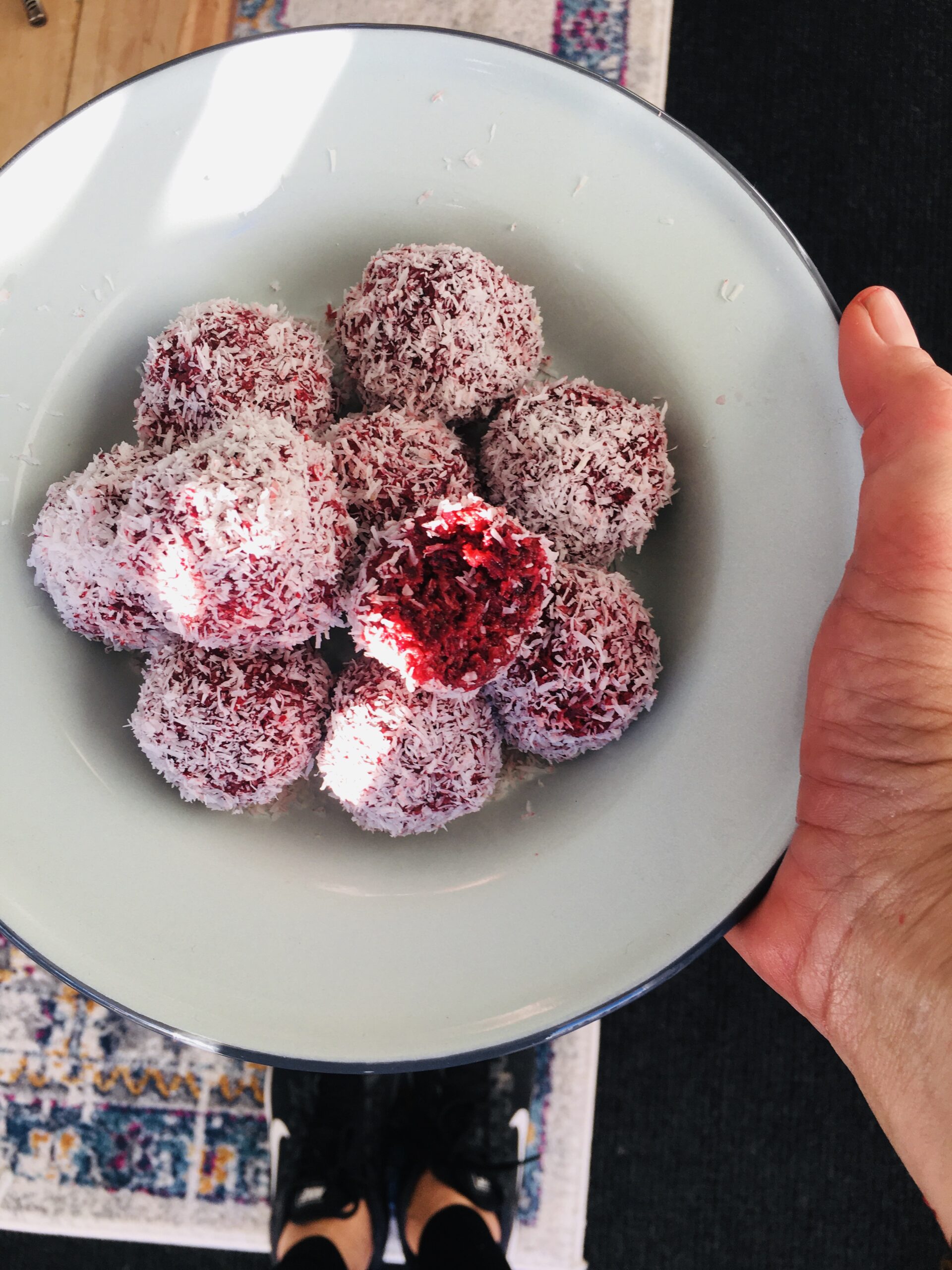 These are a super healthy & quick to make alternative to the high fat, high protein balls going round, they are filling yet easy to digest and use liver loving beetroot as the base.
Makes approx 12 balls.
Ingredients:
1C walnuts

4 medjool dates, pitted, and chopped

1/4C cranberries

1/4C maple syrup or raw honey

pinch himalayan crystal salt

1t mixed spice

1 large beetroot, grate this first in your food processor, and set aside in a bowl

1C desiccated coconut

1/4C cacao powder

2T psyllium husks
Method:
Add all ingredients except the already grated beetroot to your food processor using the S blade.
Blitz until breadcrumb like. Add in the grated beetroot and blitz again until you get a fine breadcrumb.
Form into balls, to get even balls measure off in a 1T measured spoon, level off, and then roll with your hands. Cover with extra desiccated by rolling them in a seperate bowl with approx 1/4C desiccated coconut in it.
Place in the fridge to set up for a few hours or overnight, or you can eat as is! Makes a great snack for lunchboxes or to take to work.
Enjoy! <3
Enjoy with 
More on Instagram @therawfoodkitchen