Description
How to Stock Your Kitchen Like a Raw Food Chef!
Want to make amazing raw food recipes? Then the first step is to have your pantry stocked with all the raw goodies needed just like a raw food chef would. Find out how in our "How to Stock your Kitchen like a Raw Food Chef" eBook!
Only $10! (Ex GST) A small investment for a powerful e-book that will give you everything you need to start your very own raw food kitchen!!
*Please note no refund can be given once eBook is purchased.
What you'll get: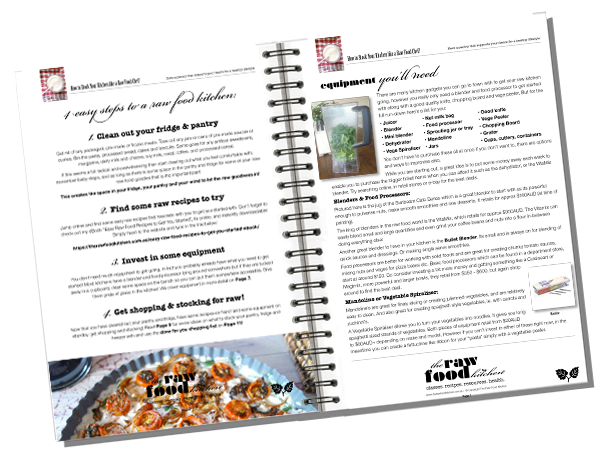 4 easy steps to a raw food kitchen
Equipment you'll need
What to put in the pantry, fridge, freezer
How to shop for raw goodness
Raw Food Shopping List
And much much more!
Here's what people are saying about our How To Stock Your Kitchen Like A Raw Food Chef eBook:
"Loved all of this information! I am just starting out with raw and I find it hard to know what I should change around in my kitchen, what to leave in or take out. This book has really helped."
Simone, Sydney
"You are so generous with all your information. So much is covered in this eBook. Thank you so much!"
Alison, Collaroy