Description
This course is for you! We are keeping this raw food chef course super intimate so you get lots of attention!
Join us from 12-16 June in Ubud, Bali where you will be fully immersed every day in the wonderful world of raw foods, their benefits – physically, mentally, spiritually and learn how to create beautiful raw dishes.
Learn all the secret techniques and tips raw food chef's use with unusual, raw and nutritionally dense ingredients.
You will learn:
All about raw and its principles
Eating for health – acid / alkaline balance, good fats, high vibrational foods
Food groups used in raw
Recipe creation
Detoxing
How to use spices, low GI sweeteners, superfoods and other speciality foods
Equipment, and how to use
Flavour Balancing
Knife Skills
Food Handling and Storage
How to create delicious raw soups, snacks, breakfasts, lunches, dinners, desserts
Learn the forgotten and traditional art of fermented foods and their benefits
How to present and run a Workshop
Graduation Certificate
If you've bought The Raw Food Kitchen Book you will love this course!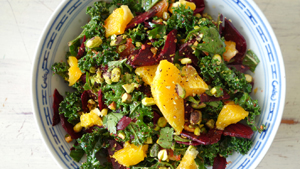 All recipes and content will be provided in a beautiful folder for you to take home with you. All meals during your daily time with The Raw Food Kitchen are included in the cost as is a Yoga & Meditation Class, the famous Ubud Markets Tour and Tjumphuan Ridge Walking Tour.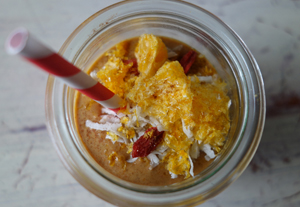 Don't forget, we are keeping this super intimate so you get lots of attention!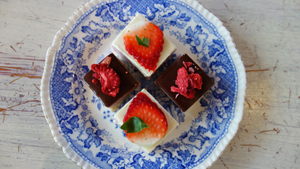 *We offer Payment Plans so please contact us on
[email protected]
 to arrange for you. We can organise payment plans to suit any budget. Only requirement is last payment to be made two weeks prior to course start date.
The course is held at Alchemy Academy, a purpose built raw food learning centre in Ubud, Bali and is led by Amanda Brocket of The Raw Food Kitchen, a qualified Raw Food Coach, Chef, Author and Teacher.
 Hear what our students are saying about our Chef Course:
"Firstly I just wanted to say that I am loving your course and you are an inspiration to many, so thank you! The motivation behind me attending was to learn about how to amend flavours, create my own recipes and also try and transform my grandmothers recipes into raw.  We are covering these topics and so that's fantastic."  Debbie.

"Just wanted to send a personal thank you to yourself, and your assistants for giving us such an amazing week. I could see just how much organisation, attention to detail, time and effort went into making the course appear to run so seamlessly. Personally, I gained a lot of information, refreshed some older information, learnt some new techniques, was inspired for some new ideas for recipes, and met some amazing like minded lovely ladies. Most important of all I developed confidence in my food preparation and presentation."  Andrea.
To hear what people are saying about Amanda's workshops click here
To find out more about Amanda and The Raw Food Kitchen click here
Fully paid up bookings are fully refundable less 20% booking fee up until 30 days out from the course date. If you wish to cancel after this period, your payment and place will be forfeit. Refunds for deposit or payment plans partially completed incur a 10% admin charge.
We look forward to seeing you at this very special intimate learning experience!
*Please note flights, accommodation and travel to and from the venue is not included, however we are more than happy to assist you in finding suitable accommodation and transport arrangements.