Why do this Retreat?
You know you want to make a change in your eating habits but it's confronting with what needs to change. It's overwhelming.
Life is busy, stressful & making changes to eating better takes time & effort. You can't seem to find the time.
You feel stuck in a rut, & not sure how to move forward to eating better & feeling better.
There's too many temptations in the real world!
You're struggling to find the belief in yourself that it's possible for you to eat well & feel well.
You want to eat well and have tried in the past but hubby or family keeps sabotaging your efforts.
Transformation can happen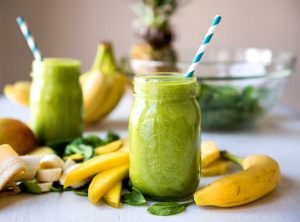 During this very special Retreat we'll be gently guiding you into upgrading your body & mind with cleansing plant based foods & juices that will form the foundation for profound transformation.
Emily & I will be creating a safe container in a lush tropical setting for you to absorb daily nuggets of wisdom and teachings that will give you the confidence that you CAN achieve your health goals, & that you CAN be the best version of yourself no matter what temptations or hurdles life throws at you.
It's Time To Hit The Reset Button
Ready to de-stress and unwind in a beautiful tropical setting?
Ready for some support to achieve your health goals?
Ready to finally give yourself the gift of health and well-being?
Ready to reset eating habits not just for now but forever?
Ready to re-build your body, mind and soul from a cellular level?
Want to come back feeling confident with a deep knowing you can achieve anything?
Join Our Mid Year Reset Detox Retreat And...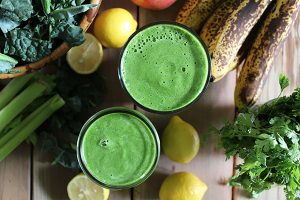 • Drop into a safe nurturing space where time is created to re-connect to YOU, to nourish YOU.
• Be supported daily with your detox coaches Emily McBurnie & Amanda Brocket as we guide you gently into resetting your body, mind & soul on a deep level.
• Enjoy a delicious juice feast fast & healing raw vegan foods while cleansing & renewing.
• We gently guide you to learn how to uncover & embody the best version of YOU for 2018 and beyond.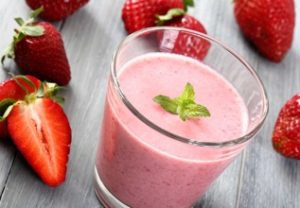 • Gain an intimate understanding of the importance of detox with workshops, yoga, energy healing, bodywork, meditation, detox, supplementation & more.
• Develop self-enquiry and loving kindness with the opportunity to release stored physical and emotional toxins.
• Reconnect to your body and sacred intuition as you begin to experience an upgrade to feeling lighter and clearer, all the while soaking up the lush tropical setting.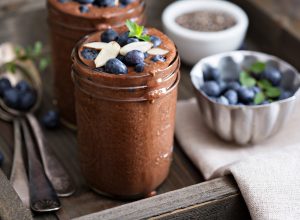 • Say goodbye to food cravings, unhealthy habits, niggly health issues & those pesky few kilos.
• Continue the shift with a renewed sense of well-being and the 'know how' on creating self love practises, and 'how to' make delicious plant based foods at home easily.
• Feel the nurturing energy that is Bali with our special team of healers & massage therapists.
Join Our Mid Year Reset Detox Retreat and Receive...
All Juices, Smoothies & Delicious Plant Based Meals

Walking Tour of The Ridge

Water Blessing Ceremony

1 x Balinese Massage, 1 x Colonic, 1 x Detox Kit & 1 X Healing Treatment

Daily Morning & Evening Yoga & Meditation

Sound Healing Concert & Balinese Dance

Airport Pick Up & Accommodation at Pondok Cocoa

Daily 'How To' Workshops, Take Home Recipes, & Ongoing Support From Our Facilitators
About Pondok Cocoa Retreat Centre: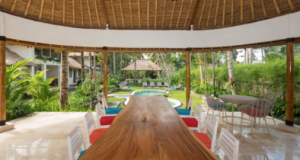 Pondok Cocoa Retreat is nestled in the village of Kedewatan, a short drive north of central Ubud and close to the sacred Ayung River, the beautiful Tjampuhan River and Ridge.
Pondok Cocoa is also approximately 10 minutes to Penestanan, the healing hub of Ubud, where we have some holistic treatments scheduled for you.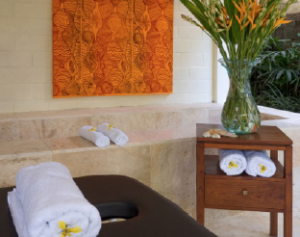 The convenience of the location combines with the therapeutic benefits of the natural surrounds, making Pondok Cocoa's privacy perfect for retreat.
Massage rooms, pool and open pavilions and break out spaces make it the perfect setting for dropping in to slowing down, resting and healing.
Feel at home with the neutral decor and comfy beds.
Who this retreat is for, and who it isn't...
This retreat is for you if you are really ready to dive deep into healing, transforming & getting to LOVE you better.
This retreat is for you if you are 100% committed to your health journey and are ready to do whatever it takes.
This retreat is for you if you know you are so READY to become kick-ass at your life.
This retreat isn't for you if you are not sure you are ready to make the changes needed.
This retreat isn't for you if you live your life by expectations and judgement.
This retreat isn't for you if you find yourself making excuses about why you shouldn't do something.
About Your Facilitators
About Emily:
Emily drowned when she was 3 and was dead for 11 minutes. When she returned to her physical body she had gifts that enabled her to connect with spirits, heal, and intuitively tune into people in distress.
Born in the Australian Outback, Emily comes from a long line of healers and psychics. She grew up wandering the caves of Ayers Rock, the waterfalls of Kakadu National Park and the underground opal mines in Central Australia.
She has travelled the world leading workshops, presenting at festivals, hosting retreats and teacher training some of the world's most gifted Yogis.
Emily teaches many lineages including Yin Yoga, Restorative Hot Stone, Kundalini, Ashtanga, Vinyasa and Meditation. Her teacher's personal mentors were Iyengar, Jois and Yogi Bhajan.
Based in Ubud, Bali Emily is a former newsreader and journalist, who is now a popular Yoga Writer, currently working on two books about her path to Enlightenment, Manifestation and a TEDX talk about manifesting a life without heartbreak.
Emily has a permanent Yoga teaching position in Mumbai, India where she trains with local healers and energy workers, but Bali is always calling, and Emily tries to spend as much time in this magical country as possible.
To find out more about Emily head here.
Instagram: babykaleyogi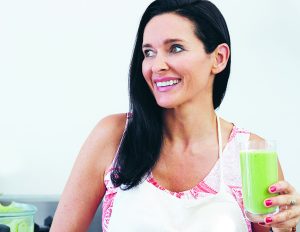 About Amanda:
Amanda shares the power of healing and transforming the body, mind and soul, through plant based eating by teaching and inspiring others to reconnect to and love their bodies, learn what it means to feel truly nourished, gain more energy and vitality and change the way we think about the word "diet".
Amanda is a qualified Raw Food Teacher, Chef, Coach and published author.
Amanda has a strong interest in detox having dedicated the last 8 years of her life to detoxing, healing and upgrading the body, through various healing modalities that include detox strategies, body work and energetic healing.
Her personal journey has given her a deep understanding of what's required to detox and heal the body naturally for optimal well being.
Amanda loves hosting events, chef courses, workshops and retreats in Sydney and Bali, as well as offering transformational online programs.
Website: therawfoodkitchen.com
Instagram: instagram.com/therawfoodkitchen
YouTube: youtube.com/TheRawFoodKitchen
Experience All This And More…
Disclaimer:
From herein the author, Emily McBurnie, and Amanda Brocket, The Raw Food Kitchen (author(s)) are one and the same. The techniques and advice described in this retreat represent the opinions of the author(s) based on their experience.
The author(s) expressly disclaims any responsibility for any liability, loss or risk, personal or otherwise, which is incurred as a result of using any of the techniques, recipes or recommendations suggested herein. If in any doubt, or if requiring medical advice, please contact the appropriate health professional.
The user of this retreat assumes all responsibility and risk for any injury, loss or damage caused or alleged to be caused, directly or indirectly by using any information described here on in.
While fasting is a safe and healthy practice for the majority of people, we don't recommend it for those who are pregnant, breast feeding, with critical heart conditions, diabetes, or chronic conditions such as cancer (especially those actively undergoing oncology treatments).
Booking is fully refundable less 50% booking fee up until 90 days out from the retreat date.
If you wish to cancel after this period, your payment and place will be forfeit.
Please read our Retreat Terms & Conditions on this website.
Any questions please email: [email protected] or [email protected]
Please notify us immediately if you have food intolerances or an existing medical condition and have booked this retreat.
No transfers between retreats. We look forward to seeing you with us for an amazing transformational journey!
* itinerary subject to change slightly