Why this Every Day Raw Food Course is perfect for you & your well-being..
Join us 21-25 July in Bali and in just one week you will understand how to use the right foods to create healing in your body

You'll embody what it means to stay healthy in body and mind

You will gain confidence in how to prepare easy, delicious & truly healthy recipes

You will get tips and tricks that will become the base for your wellness quest without it being overwhelming

As we journey through the week of experiencing raw vegan wholefoods, you will marvel at how easy it is and how energised and vibrant you can feel eating this way

You'll return home feeling inspired and brimming with ideas to share with family and friends
Who is This Every Day Raw Food Course For?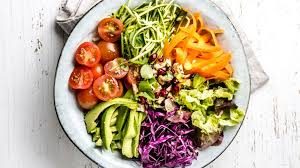 • You are ready to connect with food again in a healthy way
• You are ready to incorporate healthy eating that doesn't mean a radical lifestyle change
• You're looking for the kick start you need to upgrade your diet that is sustainable long term, and enjoyable
• You have had enough of procrastination and want to dive in and LEARN so eating this way is a breeze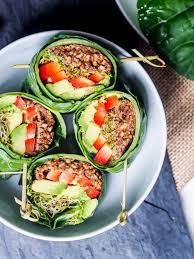 • You are looking forward to being inspired and nurtured in the beautiful tranquil setting of Bali
• You want to go back home with a toolbox full of knowledge and inspiration.
On our Every Day Raw Food Course you will learn...
What the principles of raw vegan are and why raw foods are the cornerstone for health and healing
How can you include raw foods & plant based foods into your everyday life
You will learn how to master and also add variation & flavour to every day recipes
You will learn how to choose and prepare the right produce to create easy, healthy meals
You will understand what Superfoods are and which ones are right for you
Learn the best way to eat for optimal digestion
Learn how to create nut butters, breakfasts, healthy sweet treats, lunches, elixrs, ferments, condiments and meals that can be utilised in various different and delicious ways
Reconnect to the joys of mindfulness & food prep for healthy eating
Experience all this and more...
What the Every Day Raw Course is All About...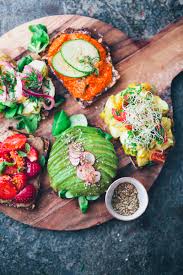 • This is a week of discovery….. of the natural magic of plant based foods, in a beautiful tranquil setting in Bali!
• Our intention is to wake up your joy and satisfaction in preparing and eating healthy, vibrant dishes for yourself and your loved ones.
• As we progress through the week, you will start to feel more connected to the food, more in tune with your body, your mind and your spirit as we prepare and consume nourishing dishes together.
• No experience necessary to start this course with us, this course is for beginners that want to get started in the most delicious, simple way.
• Gain the confidence and knowledge needed with this course to start your plant based eating lifestyle and start inspiring your loved ones too.
• This is a fun filled and relaxed educational week where you get to meet new friends, be surrounded by support, share knowledge, flavours, & experiences, Bali magic and most of all, make delicious, healing FOOD!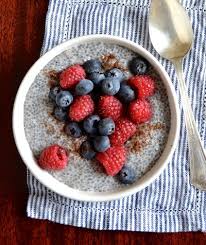 Some logistics…
• The course is held at a custom built culinary school – Alchemy Academy, in Ubud, Bali, with Amanda Brocket, Karin Tennberg and the fabulous Raw Food Kitchen Team.
• The numbers are strictly capped to induce better learning and attention.
• Our week is made up of daily delicious hands on practical food prep, and some practical theory on holistic health, as well as lots of fun and surprises.
• Our days start at 8 or 9am – we have yoga and meditation some days, and finishes by 4 or 5pm. The last day we will have our closing circle and end by 2pm.
• Accommodation is not included in the price, but there are a plethora of options for any budget nearby the Academy. Simply email here to enquire.
• Enjoy swimming in the permaculture pool during breaks.
• All recipes and content will be provided in a folder for you to take home with you.
• All meals at the Academy are included.
• Some yoga, meditation and unique Bali experiences are included in the price.
Included in your delicious week is:
All delicious raw vegan meals during your time with us

Yoga & Meditation Class

Access to private Facebook Group for ongoing support

An amazing private class by vegan Chef at Moksa Restaurant

Chocolate Tour

Garden Tour

Daily connection to your tribe

Daily 'How To' Workshops, Hands On Workshops, Take Home Recipes
About Alchemy Academy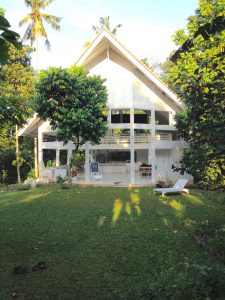 Alchemy Academy is a custom built culinary space for raw food workshops & courses, in Ubud, Bali, and is just 5 minutes from Penestanan, the healing hub of Ubud, where many holistic treatments are available.
Taxi bikes and drivers are easy to come by and cost approximately $5-$10 for a trip to Ubud Centre, approximately 10-15 minutes from Alchemy Academy.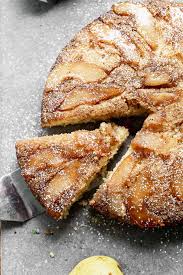 The convenience of the location combined with the therapeutic benefits of the indoor outdoor space, natural surrounds including break out spaces, a lush fruit and vegetable garden, and an amazing permaculture pool for swimming in, make Alchemy Academy the perfect setting for our Every Day Raw Food Course.
About your Every Day Raw Food Course Facilitators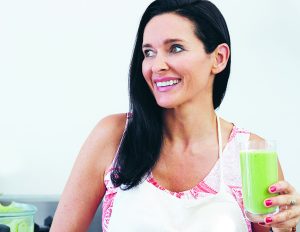 About Amanda:
Amanda shares the power of healing and transforming the body, mind and soul, through plant based eating.
By teaching and inspiring others to reconnect to food and their bodies, to understand what it feels to be truly nourished with a step by step process of cleansing & gaining recipe confidence, her students and clients results are renewed energy, vitality and a refreshed outlook on the way they think about the word "diet".
Amanda is a qualified Raw Food Teacher, Chef, Coach and published author.
Amanda has a strong interest in detox having dedicated the last 9 years of her life to detoxing, healing and upgrading the body, through various healing modalities that include different diet modalities, detox protocols, body work and energetic healing.
Her personal journey has given her a deep understanding of what's required to detox and heal the body naturally for optimal well being, and how being connected to our bodies again enables us to intuitively choose a way to eat that serves us best. We are all unique!
Amanda loves hosting events, chef courses, workshops and retreats in Sydney and overseas, as well as offering guided online programs to help people along their wellness journey.
Amanda has been leading healing retreats for the last 8 years and is passionate about guiding others transform their health and more through the power of plant based eating.
Website: therawfoodkitchen.com
Instagram: instagram.com/therawfoodkitchen
Facebook: facebook.com/therawfoodkitchen
YouTube: youtube.com/TheRawFoodKitchen
About Karin:
Karin is passionate about inspiring and guiding people into vibrant health through a plant based wholefoods diet. She loves to witness the immediate positive transformation a nourishing diet brings to everybody willing to take hold of their own health and truly nourish their bodies.
Through kindness and understanding, Karin teaches healthier habits step by step either in a group setting or tailored to the individual. Everybody has to start from somewhere, all you need is encouragement to take that first step and start to feel the better.
A lifetime of experience and a love to share her knowledge, Karin will demystify dieting and detoxing into straightforward and practical lifestyle and diet changes that will bring understanding, positivity and confidence into everybody's health journey.
Karin is a raw food teacher, chef, raw food nutritionist and blogger. Karin loves to hosts workshops, raw food courses, retreats as well as holistic health coaching in Australia and overseas.
Disclaimer:
From herein the author, Amanda Brocket, The Raw Food Kitchen (author) and Karin Tennberg are one and the same. The techniques and advice described in the Every Day Raw Week represent the opinions of the author(s) based on their experience.
The author(s) expressly disclaims any responsibility for any liability, loss or risk, personal or otherwise, which is incurred as a result of using any of the techniques, recipes or recommendations suggested herein. If in any doubt, or if requiring medical advice, please contact the appropriate health professional.
The user of this week assumes all responsibility and risk for any injury, loss or damage caused or alleged to be caused, directly or indirectly by joining this week and using any information described here on in.
While eating raw vegan is a safe and healthy practice for the majority of people, we don't recommend it for those who are pregnant, breast feeding, with critical heart conditions, diabetes, or chronic conditions such as cancer (especially those actively undergoing oncology treatments).
Booking is fully refundable less 50% booking fee up until 90 days out from the Every Day Raw Food Course week.
If you wish to cancel after this period, your payment and place will be forfeit.
For full terms & conditions please read the Retreat Terms & Conditions on this website.
Any questions please email: [email protected]
Please notify us immediately if you have food intolerances or an existing medical condition and have booked this week.
No transfers between retreats or events.
I look forward to seeing you with us for an amazing transformational journey.
* itinerary subject to change slightly
*Flights & airport pick up are not included in the price. Travelling to Ubud from the Airport is easy, simply grab a driver from the Airport – there are plenty!  Price is usually 350,00IDR – 400,000IDR.